CASSIES Gold: Boston Pizza finds its happy place
Bringing a fun spin to classic and fictional characters, "Here to Make You Happy" delivered notable growth for the resto.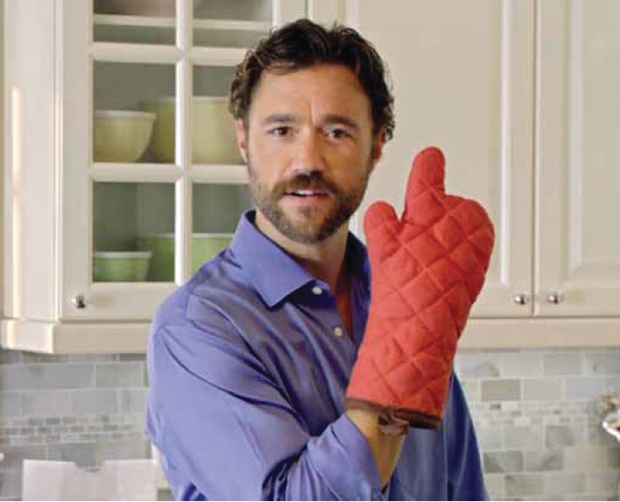 This story appears in the February/March 2015 issue of strategy.
Sustained Success
Situation Analysis: In 2009, the casual dining category posted its worst results in years, with same-store sales growth (SSSG) falling 2.6%. In 2009 and 2010, Boston Pizza's average SSSG fell 3.15%. The brand's main goal was to stop the decline and begin growing the business again. As the recession's effects began to subside at the end of 2010, BP set a SSSG goal of 1.5% per year.
Insight & Strategy: The casual dining competitors targeted the same audience using the same three conventions: 1) mom as the key decision-maker; 2) promotions and discounts to get customers in the door; and 3) advertising focused on the food. BP saw an untapped market within the category: dad.
Dad's responsibilities at home were increasing and he was becoming a more important decision-maker. At the same time he wanted some nights off, some time with the guys; his "dude side." When he was with his family, Boston Pizza offered a comfortable dining room with a menu full of innovative items. When he was out with the guys to watch the game, Boston Pizza had a lively sports bar full of screens. And for nights in with family or friends, it offered a takeout and delivery menu. BP envisioned a home away from home for dads that they called "Dad's Happy Place."
Execution: Innovation would be the key theme where, rather than presenting new items using a guy-friendly voice, they would reinvent the core menu items dad had come to know and love.
While TV was the core, the message was extended to radio, OOH, website, social media, online advertising, SEM, online video, digital and social media apps, in-store POS and merchandise.
On Jan. 1, 2011, "Here to Make You Happy" launched via a succession of quarterly promotional campaigns featuring a revamped menu item or service offering, such as the "Crystal Wingy" award, "Finger Cooking" takeout and delivery, "Rib Stain Camo" and the All Meat Wing. Sports became the key component of the media buy, both in broadcast and online.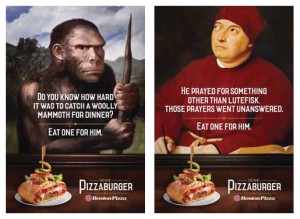 Results: Against the target to increase SSSG by 1.5% per year, in all 11 quarters of "Here to Make You Happy," SSSG increased, with only one quarter below target and four above 5%. This represented an annual growth rate of 3.84%, whereas over the same period, growth for all of Boston Pizza's publicly reported competitors averaged only 0.52%. The campaign delivered an ROI on net sales in excess of 20% each of the three years.

Cause & Effect: To maintain a premium position in the category, BP avoided discounting and price promotions throughout the campaign. Marketing spend (derived from franchise sales) increased in line with sales; average monthly media spend increased by 7% in 2011 and by 15% in both 2012 and 2013 compared to 2009 and 2010. Prices increased steadily throughout the campaign, rising by an average of 2.4% per year. None of these changes were outside competitive norms.

Credits:
Client: Boston Pizza International
EVP marketing: Steve Silverstone
VPs marketing: Alexander Green, Joanne Forrester
Agency: Taxi
ECD: Darren Clarke
CD: Niall Kelly
Group account director: Edith Rosa
Media agency: PHD
PR agency: High Road Communications