CASSIES Gold: Putting the Mr. back in Mr. Clean
The iconic character took centre stage, helping the brand reach record-high dollar share.
Packaged Goods
Canadian Success on the Global Stage
Situation Analysis: Mr. Clean, not the newest or the least expensive household cleaner, felt like an older brand. Sales and dollar share had suffered declines, despite continued brand support. To reverse a 5% annual volume decline and 3% sales value decline with a flat media budget, consumers needed convincing it was worth paying a premium for Mr. Clean products, and rekindle the latent affection they once had for a now-aged brand.
Insight & Strategy: The crowded household cleaning products category had become homogenized, with one product demonstration blending into the next. Product messages had become ineffective. However, on Mr. Clean's Facebook page, there was a surprising affection as fans had started personifying him, talking about Mr. Clean as a guy. So the page adopted his voice, and quickly grew to 500,000 fans with one of the highest engagement ratios of all P&G brands on Facebook, giving it a cultural relevance Mr. Clean hadn't seen in over a decade.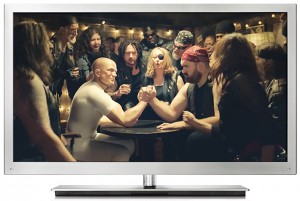 This led to the insight that consumers had an emotional attachment to the Mr. Clean character that wasn't being reciprocated in mainstream brand communication. A complete restage of the brand put the character front and centre as an icon of clean who had dedicated his life to helping people clean faster and easier.
Execution: Mr. Clean was relaunched in mass media with the story of how he came to be the king of clean in an 80-second spot running in cinemas and online, with a 60-second version on TV. The launch spot was accompanied by billboards, print and online media. While OOH made Mr. Clean larger than life, social showcased the man behind the myth to deepen women's connection with the icon through real-time, reactive content. When someone reached out to Mr. Clean on Facebook or Twitter, they got a response from Mr. Clean himself. As the campaign gained traction in North America, the creative platform was rolled out in Europe.
Results: Nine months into the campaign, Mr. Clean achieved record-high dollar share in North America with volume and value increases of 6% and 5%. The campaign achieved 6.5 million YouTube views and has been adopted by 10 European markets.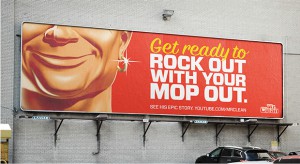 Cause & Effect: While Mr. Clean launched new Liquid Muscle multipurpose cleaner into the cleaning category during the campaign period, there were also notable product launches from both Pine-Sol and Windex within a similar time frame. Overall media weight was flat from the previous fiscal year while pricing, distribution and promotional activity remained consistent.

Credits:
Client: Procter & Gamble
Associate marketing director: Scott Beal
Senior brand manager: Nick Higgins
Assistant brand manager: Kriti Lodha
Agency: Leo Burnett
SVP, CD: Heather Chambers
SVP, P&G brand agency leader: Heidi Philip
Digital CD: Greg Bolton
Sr. AD: Mike Cook
Sr. CW: Stephen Stahl
ADs: Mike Sheehan, Mike Morelli, Chris Brown, Steven Tiao
CWs: Marty Hoefkes, Britt Wilen
Group account director: Leigh Armstrong
Account supervisor: Laura Yeo
Account executive: Emily Gilbert
SVP, sr. planner: Steve Meraska
Experience planner: Thomas Kenny
Media agency: SMG, New York
PR agency: Citizen PR, New York