CASSIES Gold: WestJet delivers surprising results
It was a happy holiday indeed for the airline when its "Christmas Miracle" video went viral and increased revenue by 86%.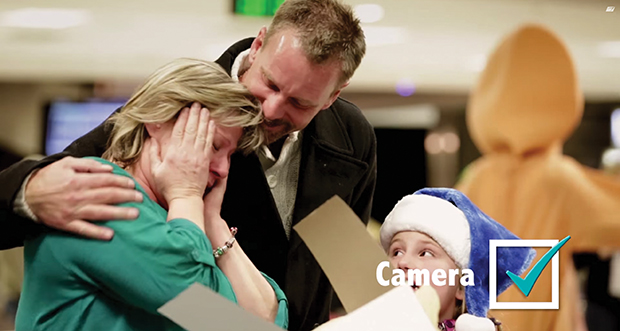 This story appears in the February/March 2015 issue of strategy.
Events, Seasonal & Short-Term
Situation Analysis: Looking to provide a unique live experience for guests and WestJetters (employees) during the Christmas season, WestJet had executed a successful "real-time giving" experience in 2012 – the "WestJet Christmas Flash Mob." It was important that the 2013 holiday campaign and its surrounding communications be even more joyful and exciting to reach a larger audience with greater impact.
Insight & Strategy: Holiday travel lacks fun, with flights and airports at capacity and high stress levels. The goal was to create, capture and share an activation whereby WestJet guests could witness, and interact with, the brand's fun and caring culture in such an environment. To be shareable among target consumers, the campaign needed to be surprising, funny or exciting, while remaining consistent with the brand essence.
Execution: WestJet surprised unsuspecting travellers with a real-time virtual Santa who delivered personalized gifts to guests arriving in Calgary, accomplished via a digital command centre and more than 150 volunteer WestJet employees. Filmed in Toronto, Hamilton and Calgary, the "Christmas Miracle" video was unveiled on the WestJet YouTube page on Dec. 9, 2013. To further extend reach, a strategic social media and communications plan was supported by key messages and Q&A documents, an interactive press release, media tour, media relations outreach, promoted Facebook and Twitter posts, WestJet blog posts and internal awareness.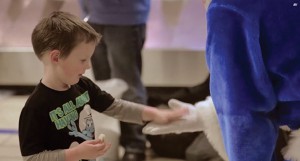 Results: Against an objective to exceed WestJet's 2012 holiday video campaign in media impressions (26 million) and YouTube views (500,000), the campaign massively over-delivered. Within days of being posted online, the video was the most shared Canadian viral ad in 2013 and among the top five globally, going on to earn more than 328 million media impressions worldwide from 1,600+ media stories. On YouTube, the video garnered more than 35 million views and recruited 30,747 new subscribers to WestJet's YouTube page. When comparing to the same period 52 weeks prior, WestJet revenue increased by 86% and bookings increased by 77%.

Cause & Effect: Over two-thirds of video viewers talked about it to their social circles, while 84% of viewers felt much better or a little better about the WestJet brand, with more than 50% agreeing the video influenced their future plans to travel with WestJet. No promotional codes, seat sales or specific destinations were pushed or promoted in relation to the "Christmas Miracle" video, pre-existing scheduled flights were used and no price cutting or high-value promotional activity took place.

Credits:
Client: WestJet
Team lead, sponsorship & experiential marketing: Greg Plata
Manager, sponsorship, community investment & experiential marketing: Corey Evans
VP, communications and community relations: Richard Bartrem
Manager, PR: Robert Palmer
Emerging media advisor: Greg Hounslow
Emerging media coordinator: Darren Hailes
Sponsorship & experiential marketing coordinators: Jamie Pacini, Jessica Reynolds, Christina Clifford
Video creative and production agency: Studio M
Executive producer: Mike Mills
Director: Bryan Reid
Producer/CW: Brad Cowan
Editor: Cameron Wyllie
Director of photography: Ron Zeeman
AD: Nick Haraszty
Post sound design: Aaron Gaistman
Animation & compositing: Jason Ryan, Rob Saco
PR agency: Mosaic
Design agency: Globacore