Creative Report Card: Taking Rethink to new heights
This year's top creative directors, Chris Staples and Ian Grais, talk about how they keep the creative juices flowing at their agency.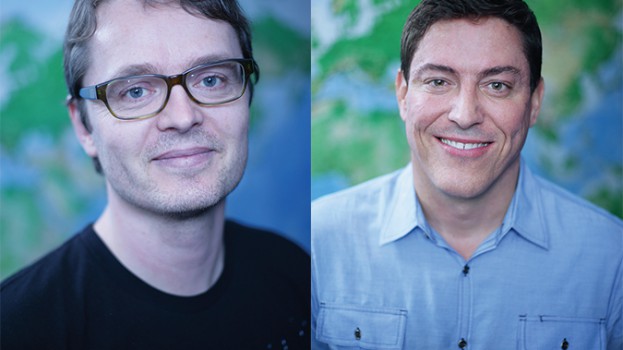 This story appears in the February/March issue of strategy.

TOP CREATIVE DIRECTORS

Chris Staples and Ian Grais live in Vancouver, but they've spent approximately a year's worth of time in Eastern Canada over the past four years, ever since they opened up the Toronto branch of their agency Rethink. In addition to racking up frequent flyer miles with multiple trips between offices, "We also have meeting spaces with TVs and Skype sessions going on at all times," says Staples.

Now, they're ready to tackle a third market: Montreal. In March of this year, the Quebec office will open for business with approximately 10 staffers in the first year, says Grais.

Though it took about three years for the Toronto location to catch fire, Grais and Staples anticipate faster growth for the French office, as it already has its heels in the market, with clients like A&W, Molson Coors and Mr. Lube planning to expand in the province.

"Our approach to Quebec [before opening an office] was to have account people on the ground there, but then have creative people in the kitchen in Vancouver and Toronto. We hired Quebecer [creatives], and moved them," says Staples.

"Too many times, in my opinion, English agencies go into Montreal and they will [bring in] either a Quebecer who doesn't know the agency's culture, or somebody from the agency who doesn't understand Quebec's culture," he adds. "Nicolas Quintal, who has been with us for nine years, is now going to move back home to lead the new office. So, we have someone who understands Rethink and Quebec. It's going to be a real advantage for us."

In the meantime, the agency's Toronto and Vancouver offices have proved their worth, raking in 93 awards across 10 shows included in the Creative Report Card. We asked the two (tied) #1 creative directors what they're doing right.

The two of you, and Rethink, were on fire this year. What's your secret to creative success?

Staples: We try to do work that gets an emotional response. And one of the ways that we do that is we show it around in what we call a peer review. We have 100 Rethinkers that get to see everything before the clients do. They're a very jaded bunch, so if we can get them to laugh or cry, then we know we're onto something because they've quite literally seen everything.

Every person at Rethink has a mobile corkboard that they will sometimes put ideas on and take them around the office. Sometimes we even go onto the street with ideas and show passersby.

Grais: We're also in the process of installing iPads mounted on the walls, and have them connect to an internal Facebook page where people can post work in progress and anyone can like it or comment on it between the offices.

And how does that benefit the staff?

Staples: Some teams at other agencies are pitted against each other, they're protective of their work. We take the stress of internal competition out of the equation and people can just exhale and focus on doing great work.

How else do you foster a creative environment?

Staples: There's always little crazy clubs starting up in the office.

Grais: There used to be a steak club, where they'd go and find steak [once a month] during lunch. There's the 200th day of June, where they basically celebrate summer in November. People go out for lunch and have summery cocktails. We're sometimes out of the loop on some of [the things that go on at the agency], but we support it fully and see it as a sign that the culture is thriving.