Inside Canada Dry's ethnic marketing strategy
The brand has tapped into holidays like Chinese New Year to reach Canada's fast-growing ethnic populations.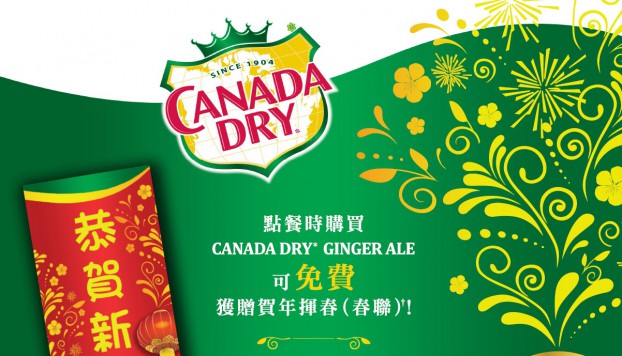 Canada Dry is continuing its marketing efforts to different ethnic markets with its latest mall takeover campaign and sponsorship of Chinese New Year events.
"We've actively been initiating ethnic programs for the last three years," Mihiri Tillakaratne, brand marketing manager at Canada Dry Mott's says.
A year before that was when the brand identified the opportunity to target Chinese and South Asian consumers in Canada. In 2011, government research suggested that 11% of Canada's make-up was of Chinese origin, and 10% South Asian, encouraging Canada Dry to tap into those markets.
Working with agency Prime Marketing to get insights for its ethnic marketing campaigns, the brand has used holidays in particular as a way to reach Chinese and South Asian communities, tapping into the colours and languages that stand out to those cultures.
As part of its ongoing strategy, the brand has executed mall takeovers running through this weekend in Markham, ON at the Market Village and First Markham Place locations, acting as title sponsor for Chinese New Year-related events such as dance competitions, and offering product sampling.
"We just wanted to get the opportunity to give a more brand-immersive experience to our Chinese consumers," Tillakaratne says. "It is about reaching out to our ethnic consumers and making sure that the brand is all-inclusive for everyone within Canada."
That also means reaching those consumers in their native language. The brand has had its existing English-language TV ads translated to Mandarin and Cantonese, adding an end tag with a seasonal wish, to reach the Chinese community around the holiday, also part of its larger ongoing strategy. The ads will run for a two-week period on Fairchild and Omni, both local ethnic channels, in a media buy executed by Prime.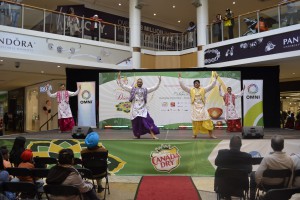 During the Indian festival of Diwali, the brand also translates its materials to Hindi and Punjabi and has activations in areas with a high concentration of South Asians.

Going forward, the brand will be looking at identifying new opportunities in other ethnic markets in Canada, Tillakaratne says.