Mobile lessons from unlikely sources
Google Canada's Adam Green on how traditional brands can win in an increasingly mobile-centric world.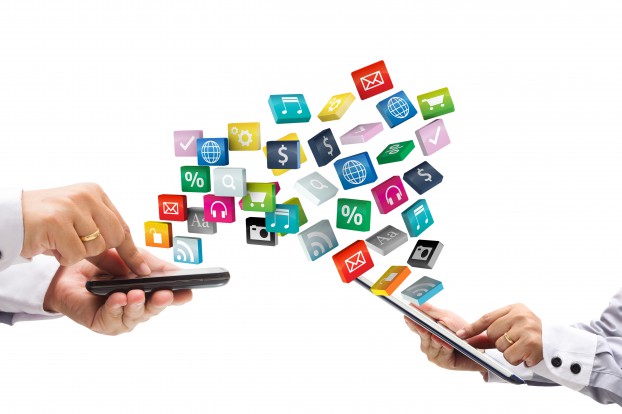 By Adam Green
I recently saw some research that showed that half of us break our New Year's resolutions by the time February rolls around. For those organizations that decided 2015 would be the year they "figure out mobile," I wonder how many have already dropped it from their list.
What's challenging is that we often look to mobile pure-plays for inspiration (think: Uber, Duolingo and Tile). But most of us don't work for app startups and our needs are different. Fortunately, there are a number of traditional businesses that can offer some more relevant lessons.
Consider the question: Where is mobile in our business plan, not just our marketing plan?
One of the largest hurdles Canadian businesses need to get over is the current tendency to approach mobile as a marketing challenge instead of at the organizational level.
Consider the City of Toronto. They created an app for cyclists that helps Torontonians find the best route through the city using bike paths and quiet streets. The City is not in the mobile business, but its approach to solving a larger business problem via mobile yielded remarkably rich data from actual riders, allowing them to plan where they put bike lanes throughout town. And their customers – Torontonians – received a valuable service at the same time.
Strategic mobile plans think beyond the device in order to drive business results. Ryobi, a maker of power tools, is perhaps the last company you'd expect to be a mobile leader. But its Ryobi Phone Works line of products combines the fast processor, accelerometers, camera, microphone and touch-screen in your phone with relatively simple sensors to deliver professional level diagnostic and measurement tools at a fraction of the cost for stand-alone devices.
My advice: recognize that mobile is more than just a communications medium; it's a chance to offer new services and products to your customers.
Mobile ads are more than small rectangles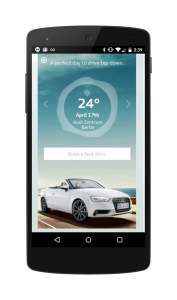 There is perhaps more potential to do awesome things creatively on mobile than any other medium. Ads served on mobile can know when, where and in what context they are being served. They serve on devices that can seamlessly connect with a user's calendar, email or social networks. They can use outside services to know the weather, sports scores, market trends or nearest coffee shops. Audi's perfect day campaign served offers to test-drive a convertible A3 on the next day with perfect top-down driving weather. It combined location data with third party weather data to make dynamic ad creative for each user.
Here at home, McDonald's Canada created a campaign that combined the phone with the paper place mats in their restaurants to help guard against French fry theft. Their fry-defender app was advertised through pre-roll video ads seen on people's mobile phones that directed them to the app download.
Serving tiny static ads on a platform with all that capability, is a bit like buying a Ferrari and getting your donkey to pull it around. And while there are a few brave souls out there doing fantastic mobile advertising to pave the way, we're just scratching the surface of what's possible.
Make the user's life easy
Mobile users expect to get what they came for in an absolute minimum amount of time and 57% of them won't recommend a business with a poorly designed mobile site. To understand how to accomplish this, Google conducted 119 hour-long usability sessions to come up with 25 mobile site design principles that deliver great user experiences.
First, if there is a single task that most of your users come to your site to perform, put it right on the homepage. Take Virgin America, which understood that the vast majority of their customers were going to their mobile site with one question in mind: "where do I want to go?" The redesign of their mobile experience was so successful, they redesigned their other properties to emulate their mobile site.
Site search is often the fastest ways for a user to find their desired option out of many SKUs, and with a third of Canadians looking for product information on their phone weekly it should be a top priority for any businesses with mobile on their 2015 resolution list.
Make sure that site search is prominently visible, returns the most relevant results and has filters and suggestions to get users to better results.  The Hudson's Bay Company has thousands of SKUs, but it's easy to find what you're looking for very quickly because they use all of these features.
Once a consumer finds what they're looking for, let them convert on their own terms and quickly. Nearly one in ten Canadians report making purchases on their phones weekly; allow them to purchase as a guest, use any relevant information you can glean from their phone to maximize convenience and allow them to click to call or send their basket to another device or via email for more complex purchases. GM Canada does a great job of using your known location to drive you to the nearest dealer or one near your home if you want to book a test drive.
While mobile is still one of the most underutilized platforms available to Canadian organizations, in 2014 I saw more and more "traditional" organizations execute awesome and creative campaigns. Between the off-the-shelf APIs available and industry expertise present in this country, all it will take for more businesses to "figure out mobile" in 2015 will be some elbow grease and the recognition that mobile is the new first screen for people's lives, and it's here to stay.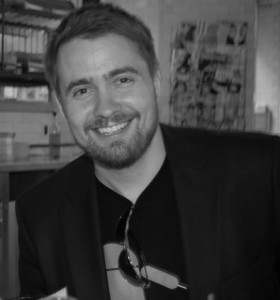 Adam Green is Creative Lead on Google Canada's Agency team.