Autotrader goes ad hoc
The site has named Co-op Advertising as its AOR, launching a new campaign focused on the human element of car-buying.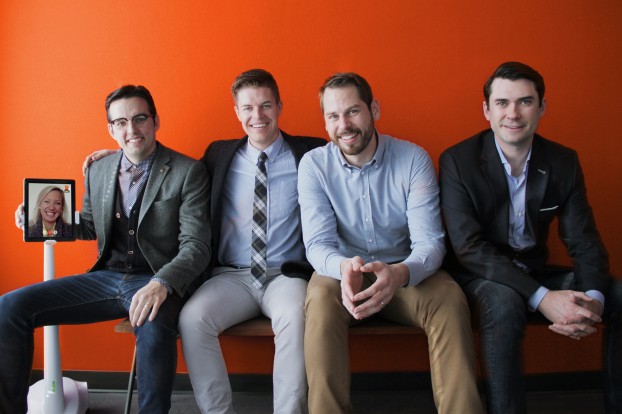 Toronto-based Co-op Advertising has been named AOR for Autotrader.ca, an important win that's allowing the agency to promote itself more to the industry.

Co-op was launched in 2012 by Adam Roach, and has since been doing national work for Midas and Weed Man, along with leading creative for several smaller startup brands. At the beginning of the year, it took over work for Autotrader, which previously worked with DDB Canada.

Co-op uses a business model meant to be nimble and flexible. With five main partners and five other staff, it uses a network of consultants and independent advertising professionals to work on a project basis. Those people are brought in-house and are able to meet with clients, but are also selected based on the needs of the brand in question.

That flexible approach is appealing because it allows marketing dollars to stretch further, says Peter Brough, the agency's managing director.

Having the core leadership of agency veterans also allows clients to feel comfortable with Co-op's approach, he says. Brough himself came from Zulu Alpha Kilo, while the agency's CD, Pete Ross, comes from Taxi. Its latest hire, James Loftus, now VP of strategic communications, comes from DDB.

"Because we respond to and anticipate changes in market conditions, our spend weight, media mix and creative can change literally from month to month," Ian MacDonald, director of marketing for Trader Corp. said in an email.

"We needed an agency that could be there straight away when we needed them, but didn't seek to bill us month in and month out if we didn't need them – the traditional agency 'retainer ' model," he said.

"The idea of forecasting how many 'hours' you need in the next 12 months and then negotiating a rate based on volume, in this modern media world with its hyper-competitive verticals, is frankly unworkable and pointless."

In its first new campaign, Co-op has created three video spots for Autotrader.ca, focused on the site's ease of use and empowering consumers. "We see from our research that people continue to feel trepidation about the process of buying and selling cars," MacDonald said.

"Those who use our site agree that it makes them feel empowered and able to hold their own in negotiations. Therefore we demonstrated how easy it is for absolutely anyone to feel empowered via these ads."

The three new ads feature characters that wouldn't typically be seen to have the confidence going into the car-buying process – including a child.

The new campaign is overall more character-led than previous work, though it maintains the same light-heartedness of previous campaigns. "It's really about people this time around, versus about cars,"CD Pete Ross also notes.

The ads will run on TV, as online pre-roll ads and on Autotrader.ca's social media pages. Media buys for the brand are executed by Ocean Media, based in California.

Photo (from left to right): Calgary-based Anya Switzer, account director, on "PadBot," Co-op's telepresence robot; Adam Roach, founding partner; Peter Brough, managing director; Pete Ross, creative director; and James Loftus, VP of strategic communications.