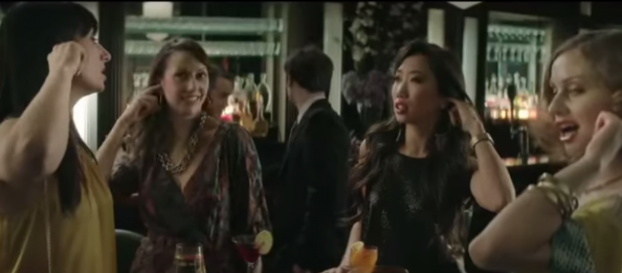 Eight Canadian campaigns have made the Warc 100 list of most effective advertising, up from just three last year.
The "Quit the Denial" campaign for the Ontario Ministry of Health, led by BBDO Toronto and Proximity, ranked 36th overall on the list of 100, which is based on 87 effectiveness and strategy competitions worldwide. The campaign, which included the "Social Smoking" spots, won Gold at the 2014 Effies.
A few spots down at number 39 was Lowe Roche and the Heart and Stroke Foundation's Make Health Last campaign, which won an IPA Effectiveness Award in London last year, as well as picking up Bronze at the CASSIES. The Heart and Stroke's "undeading" zombies-related campaign from Agency59, which picked up a Silver award at the CASSIES also made the Warc list at number 90.
Budweiser's Red Lights campaign, from Anomaly Toronto and UM, took the number 48 spot. That campaign picked up a CASSIES Gold award last year.
The Missing Children Society of Canada's the Milk Carton 2.0 campaign, led by Grey Canada, won last year's CASSIES Grand Prix and ranked 56th on the Warc list.
Amnesty International Canada's Minute of Silence, Minute of Hope campaign from Cossette Montreal took home two PROMO! awards last September and ranked number 70 on Warc's 100. Tied with that was the Royal Canadian Mint's "Heart of the Arctic," also from Cossette Montreal.
At number 92 was Taxi's work for Kraft's Mio brand.
Proximity Toronto ranked high on Warc's list of top 50 digital agencies at number three. Lowe Roche, BBDO Toronto, Cossette Montreal and Taxi Toronto all ranked in the top 50 creative agencies, while UM Toronto was the only Canadian firm to make the top 50 media agencies list.
The "Kan Khajura Tesan" campaign for Unilever in India took the top spot for all campaigns worldwide, followed by Dove's Real Beauty Sketches campaign, which ran globally.