How YouTube is changing the face of toy marketing
Eight-year-old online influencers are holding the power in the new toy marketing landscape.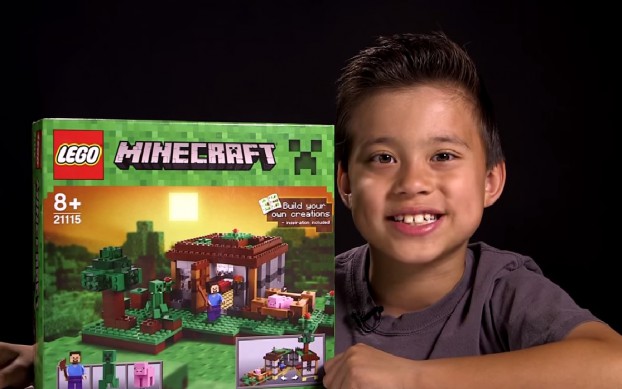 This article originally appeared in the February/March 2015 issue of Kidscreen.
A new class of tastemakers is disrupting the world of toy marketing. And the seat of power in the evolving landscape is being filled largely by kids. Handles like EvanTubeHD, KittiesMama and MommyandGracieShow are becoming very familiar to those in the toy industry, after 2014 witnessed the incredible flowering of YouTube as a platform of powerful influence.
Disney, for one, got in seemingly early with the U.S.$500-million acquisition of Maker Studios last March. The Culver City, California-based outfit provides production and marketing services to independent video creators, and Disney's purchase is an indication of just how much the world's largest entertainment licensor values the growing clout of YouTube. "It's a totally new way of advertising," notes BMO Capital Markets analyst Gerrick Johnson, who specializes in the toy biz. "[The YouTube channels] are becoming more and more important."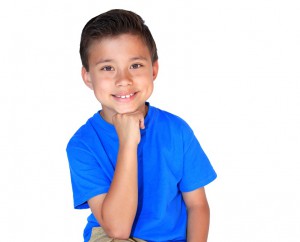 Unboxing the hits

There is one name that looms large above all others in this space—EvanTubeHD. The affable eight-year-old (pictured) boasts more than a billion views across his three dedicated channels, and an ever-growing subscription base that recently surpassed one million. What started out as a lark has, in fact, become a booming industry. EvanTubeHD's short-form videos are stunningly simple. They consist of an off-camera adult voice (Evan's dad and video producer Jared) engaging the charming youngster as he reviews toys with an infectious mix of enthusiasm and wonder.

The EvanTubeHD channel debuted in 2011. Although the star's last name and location are a tightly guarded secret, his charisma is on display for all to see. The channel's popularity is also aided by its partnership with YouTube talent hive Maker Studios. Founded in 2009, the aforementioned Disney-owned studio currently has a network of sites that includes more than 55,000 independent creators, working in more than 100 countries, and attracts an estimated nine billion views every month.

"The creator-consumer market has exploded," says Bonnie Pan, EVP of programming at Maker. "Companies are looking to us for the opportunity to show their toys." And along those lines, Toronto-based toy co Tech 4 Kids was among the first companies to harness the power of EvanTubeHD.

"We identified him early on and were able to get exposure for our Mash'ems Angry Birds line," says Brad Pedersen, president and CEO of Tech 4 Kids. He first heard of EvanTubeHD around the Christmas season of 2012, when a member of the company's marketing team mentioned the channel during one of its regular weekly roundtables. "He had been combing through YouTube and said there was a cute kid who told a good story," Pedersen recalls. "We then sent Evan some toys — it was as simple as that."

From that discovery — and the minimal shipping costs incurred — Pedersen estimates that EvanTubeHD's review of the Angry Birds Mash'ems line received upwards of 80 million total views, helping to establish the toys and give the company serious leverage at retail. "We had a good run with Evan," Pedersen remarks.

With the invaluable help of Maker, EvanTubeHD now resides in the penthouse level of the YouTube influencer community. Evan has inked deals with Toronto-based Spin Master to promote its Spy Gear line and a number of other products. Additionally, retailer Toys 'R' Us has also signed on as a channel sponsor in a package that features filmed field trips to local TRUs with the company's logo displayed in the lower right corner of each video. There are unconfirmed estimates that the grade-schooler pulls in more than US$1 million a year through his channel views, sponsorship deals and endorsements.

But this story does not begin and end with EvanTubeHD. There is a plethora of reviewers and unboxers who have found a substantial online audience. The unboxing videos, as the name implies, typically feature not much more than a pair of hands opening a package and describing the toy as it's revealed. The most popular channels in this category include Maker Studios' ToysReviewToys and indie DC Toys Collector, a channel operated by a 21-year-old Westchester, New York woman whose manicured digits have entranced 3.5 million subscribers and attract more than 400 million views a month.

Other popular channels include DisneyCarToys, the number-two YouTube toy channel in the world, boasting 1.4 million subscribers. It features short-form videos that essentially show kids playing with, and creating their own stories from, Disney-themed toys.

With these big subscription numbers, it might be difficult for toy marketers to keep in mind that there is much to be gained from seeking out smaller content creators, who also have a potent connection with their audience. "There is nothing that takes the place of paying attention," explains Bill Graham, VP of business development at Jazwares, the Sunrise, Florida-based toy co that licenses Minecraft and has had a successful online campaign for its own IP, Fliptastic Bungees. "I think a lot of people are looking at it like the Wild West again," he says. "There are a lot different people to embrace."

Krista DiBeradino, CMO of Toronto-based Spin Master, says the company casts a wide net with its outreach efforts. "We provide product to between 300 and 400 different influencers," she says. "We are always on the lookout to see who is the most appropriate for us and who we should reach out to."

Right product, right channel

An example of a successful partnership between an online personality and a toy co is Spin Master's Chatster campaign with 11-year-old YouTuber Sophia Grace. Her girl-skewing musical channel SofiaGraceBrownlee was first propelled into the spotlight by U.S. daytime talk show host Ellen DeGeneres, who took a liking to Grace's pop music cover performances. Since Grace's appearance on Ellen, SophiaGraceBrownlee's popularity has skyrocketed and it currently has more than 600,000 subscribers. Last year, Spin Master inked a partnership with Grace to promote its Chatster interactive doll on her channel in the run-up to the product's debut at New York Toy Fair. "We felt it was a good fit for the product," says DiBeradino, adding that there was a close alignment of content, tone and demographic.

Tech 4 Kids' Pedersen says he looks beyond raw subscription numbers and has found success by digging deeper into the YouTube universe. "There is RadioJH Audrey who has 243,000 subscribers," he says, indicating that the number is a fraction of EvanTubeHD's haul. "But we know she is a big fan of our Squishy Pop products, so the partnership made sense." He adds that having an ear to the ground can pay off when a company places the right product on the right channel.

Seeking out the most appropriate partners is one way to navigate the sheer number of players and exponential growth of online video, says Victor Lee, VP of digital marketing at Pawtucket, Rhode Island-based Hasbro. Making prudent decisions about who to partner with is the name of the game.

"We are really picky in terms of finding the right person," he says, explaining that label-slapping is as ineffective in this medium as any other. "We don't want it to feel like wallpaper," he says. "It's not just 'insert your brand here.' That won't work. The partner has to match the brand in terms of tone and voice."

Like authentic, authentic

There is a single characteristic that ties together both the big-name reviewers and unboxers and their more niche counterparts — authenticity.

"There are a few elements that make EvanTube, for example, stand out," explains Maker Studios' Pan. "He is incredibly authentic. He tells a full story that has a beginning, middle and end. His expression of joy, wonder and surprise when he is opening up a toy is really what connects with an audience."

Spin Master's DiBeradino agrees that the key to the success of any YouTube celebrity is a quality that cannot be faked. "Kids want authenticity and they want to be entertained," she says. "They hunger for that real authentic voice."

For a generation brought up in an environment inundated with commercial messaging, the siren song of an authentic voice is proving hard to resist. Marc Rosenberg, a toy marketing veteran who is currently the CEO of SkyBluePink Concepts, chalks up the growing popularity of the low-tech reviewers to a level of media literacy among kids that has far outpaced that of their parents.

"As a marketer, I feel like I can fool any parent into thinking that some toy is absolutely necessary for them to buy for their kid," he says. "But I can't fool a seven-year-old for one second. They are just smarter and more intuitive — and you have to respect that."

Carol Spieckerman, president of the Bentonville, Arkansas-based retail consultancy Newmarketbuilders, sees it in starker terms. "Authenticity is a key word with these YouTube stars," she says. "The advertising piece is obscured because it is an authentic medium. If you make it brand-forward, you are going to miss out on something."

The inherent contradiction

Toy cos are by-and-large reluctant to disclose the terms of their deals with YouTube influencers — though it appears that everything is pretty much on the table. "Some [online talent] take toys as compensation, some take straight-up compensation," explains Pedersen. "We consider both options and take it on a case-by-case basis."

But a paradox emerges pretty quickly — while YouTube stars have the subscription numbers to support their influencer status, their viewers expect them to maintain independent and objective perspectives. Closely aligning with brands, then, can destroy the very thing that makes influencers popular in the first place.

"When you get people who think they are going to turn this into a business relationship, the fanbase goes away very quickly," says Rosenberg. Similarly, Pan says that toyc os partnering with Maker's channels are cognizant of the nature of the appeal of key talent, and accordingly use a light touch. "Our creators are so authentic, that the deals are about providing access. It's not endorsement," she contends.

Jim Silver, editor-in-chief and CEO of Time to Play magazine, says marketers are only now finding their footing in this new and evolving landscape. "It's still a grey area," he says. "If reviewers are being paid for their reviews, well, that changes everything."

Conversation starters

There are many examples of how the new paradigm of two-way conversations with consumers has already altered the toy landscape. For instance, Hasbro recently crowd-sourced new Monopoly pieces and added words to its Scrabble dictionary at the behest of vocal consumers.

A good illustration of both the power and unpredictability of this new landscape can be found in a simple uploading accident on the Tech 4 Kids' YouTube page. "We mistakenly posted an [unfinished] ad online," recounts Pedersen. "All of sudden, we noticed that people really liked it and it really took off." The component that went viral was a spoken "squish, squish" sound bite being used as a placeholder in the ad until a slicker, more professional sound effect could be inserted in post-production. "It was a total mistake, but it was really compelling to the audience," he says. The video, posted in March 2013, now has more than 750,000 views with hundreds of associated comments. "We ended up utilizing some of the comments and incorporating them into our next marketing campaign," he adds.

There are a number of takeaways from Pedersen's story. First, there is no formula or metric that can predict what will resonate online. "If you look at the top 10 videos of 2014 on YouTube, you just can't put a line through all 10 and say what makes them work," says Hasbro's Lee. "Some are heavily produced, some are totally random. It's impossible to pin down."

Second, brand owners can no longer expect to control their message, and  perhaps more importantly, the way that the message is received. "There are a lot of touch points," says Rosenberg. "The way kids are interacting with them isn't in a straight line."

Retail extension 

The industry is now left to ponder whether or not these new touch-points can be extended into the retail environment, and ultimately to product sales. Retailers are continuing to develop experiential formats to drive foot-traffic in their physical locations, so there does appear to be an opportunity to leverage this new consumer-led energy. Toys 'R' Us has been leading the way with its sponsorship of EvanTubeHD videos, indicating that the retailer is taking the power of this new platform to heart. Whether a more comprehensive integration is in the cards, though, is a matter of debate.

"Retailers usually have to make their plans 12 to 18 months in advance," says Silver. "How long are these kids going to last? On the internet, one day you're hot and the next you're not." He posits that the biggest retailers will shy away from investing too deeply in the unboxer and reviewer tier of YouTube stardom because the currency of online popularity is too fickle to warrant the dedication of bricks-and-mortar shelf space. "These kids are going to grow up, and then what?"

However, Spieckerman believes that retail has evolved into a far more nimble enterprise in just the last few years. "Maybe the traditional wisdom is that retailers are old and clunky and resistant to change," she says. "But they have become more agile. I would say it's more the rule than the exception to do short-term planning and develop quick, opportunistic relationships."

Additionally, major retailers like Walmart are already heavily invested in the short-form video format along with other content plays. Spieckerman points to Walmart's extensive "Made in America" campaign and its localized  price-comparison videos. "Walmart is doing an excellent job right now," she says. "People are engaged with its video content. It can be done on a shoestring budget, and the videos score real authenticity points."

She contends that retailers are searching for brand owners that are willing to complement the retailers' own content strategies. The biggest opportunity lies in creating a tighter connection between retailers, brands and online influencers. "Retailers are hungry for a plan that will connect these different touchpoints," she says. "It can be a fruitful extension for retail to tie in with well-known YouTube stars; to bring that environment where it has never been before."

For Maker Studios, a predominate gatekeeper of online power in the kids space, it's an intriguing proposition. "That would be great," says Pan. "Having a space in a toy store where people can see the content in real time. I think it would ultimately push more product."