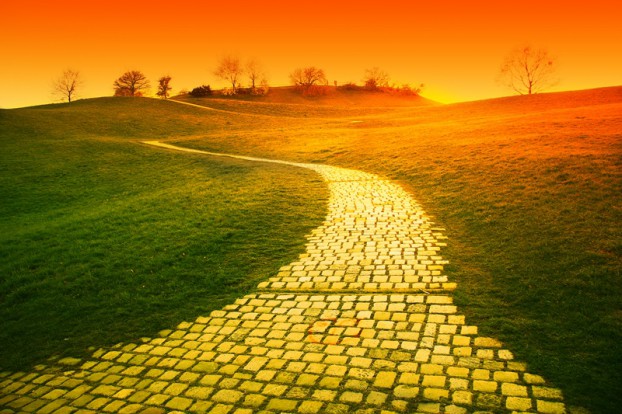 This Saturday March 14, Sandy Fleischer from Pound & Grain will be hosting a session at SXSW called A New Authenticity in a Holographic World, where he and holographic filmmaker Peter Martin will be discussing how the unreal world enhances experiences for people.
By Sandy Fleischer and Michelle Knight
For years Hollywood has been championing sci-fi stories, stretching our imaginations and designing our technological present, while driving tech innovation. Today, we've landed in unfamiliar territory with only expectation to guide us – where to, exactly, we're still not sure. One thing we do know is that we're not in Kansas anymore. And, what we're going to get out of this experience depends entirely on what we invite through the illusive screen.
Holograms, augmented reality, virtual reality, oh my.
Even when we take a look at consumer-generated video content, the point of view is changing. The undeniable success of tools like GoPro has changed perspective from audience to subject. We want to be on the bike, in the helicopter, doing that jump. We want the entire experience and the professional-grade tools to give us a glimpse of our virtual destination.
And, while we stare into the future, the global giants are gathering their troops for the journey. Just one look at the figures and the names behind them and you know that a virtual world is no longer a plan, but a reality. With Google's investment of 500 million+ into Magic Leap, Facebook buying Oculus for $2 billion, Valve and HTC, and Sony entering the game, the future is written.
Today, technology is blowing up our perceptions of reality. It's changing the world and environment we live in. But what does this mean for content and the marketer?
Last year rapper MIA was joined virtually by Janelle Monae on stage, which blew the show away. In 2014, a Michael Jackson hologram performed for the first time, replacing a previously "real" experience. And, today you can become a giant, run with dinosaurs or swim with whales depending on your choice of VR headsets and glasses.
With the big players showing their hands, brands are bringing the big experiences. Last year at London's Fashion Week, retailer Topshop utilized Oculus Rift and brought the runway to their customers. Eyewear brand Ray-Ban offer an augmented reality experience that allows you to virtually try on glasses. And Volvo offered a full virtual reality test drive on your phone.
The road to merging online and offline is about owning every experience on the consumer journey. This new stage means content and technology is on the fast track to bypassing our conditioned expectations – content is now delivering an entirely new context. We're now at the point of choosing what we want to invite to our screens and into our "real" lives, welcoming the unreal is our new reality. Holograms and virtual reality speak to our natural ability to process information as experiences.
Valuable content is where this magic happens – it's the meeting point that connects our real life with our virtual one. And it's here, in the wild west of technology and virtual experiences that marketers desperately want to play in. Mike Woods, global ECD and head of Framestores VR studio says, "It's your opportunity to put customers inside your brand." And Matthew Caines, arts, culture and media writer for the Guardian adds, "brand value has increasingly been defined, not through the narrow lens of price, but in terms of the total experience that consumers have when they interact with a given brand."
But what experiences are the audience looking for?
The idea of more virtual artists, posthumous or not, might please a few agents out there. With no PR disasters or cleanups, wrecking hotel rooms or delayed shows. With the prima donnas removed, the route from fans to the bottom line is seamless. There are many benefits to integrating offline with online, but behind every silver lining is a fat grey cloud. What does this mean for ethics, cultural values or even our physiology? There's a reason why many cultures believe having your photograph taken is like giving away a piece of the soul. What will they make of holograms?
This virtual world is knocking on our computer screens waiting to become physical. Whether it's us diving into this world with Google Cardboard, a low cost VR solution, or playing an augmented reality game in our living rooms with Microsoft Hololens, the unreal is already very much a part of our reality. We need to pay close attention to our experiential content and it's context, before we're all tapping our heals whispering; there's no place like home.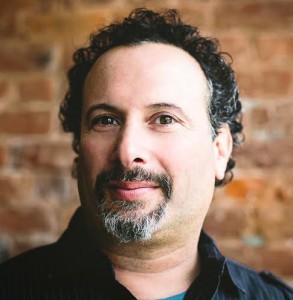 Sandy Fleischer is managing partner and Michelle Knight is a copywriter at Pound & Grain Digital.