BCON Bits: Volkswagen goes bite-sized
Volkswagen Canada's Jordan Gracey on the brand's shift to smaller-scale branded content.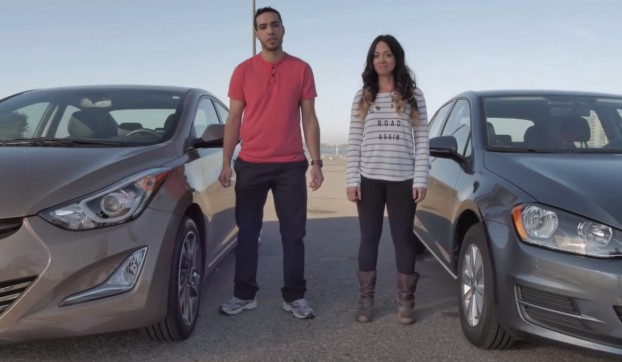 In the lead up to BCON Expo 2015 on March 25, strategy asks speaker Jordan Gracey of Volkswagen Canada about the auto brand's shift to more bite-sized branded content and using social media influencers.

What can we expect from your talk at BCON Expo 2015?
I think content is a hot topic for a lot of people because a lot of brands don't know exactly what their content strategy is going to be, and I think they think everyone has it figured out, so I'm hoping what we can do it is actually speak to the fact that brands are still testing the water with content. Some are investing more than others and brands really have to identify what their content voice and strategy are, specific to their goals and their brand DNA.
How has Volkswagen's approach to branded content changed since it launched Once More: The Story of VIN 903847?
Once More had more of a documentary feel and where we've gone since then is looking for smaller investments in content that can be created for specific channels and that can start to combat some of the misconceptions about Volkswagen, or communicate with audiences about what Volkswagen really stands for and how our vehicle models fit in.
We've taken a very different path to content. We've invested in more innovative YouTube content that's really more focused on playing on the channel DNA. We're starting to see the rise of more YouTube subscribers and more YouTube personalities and we've actually been working with some of those personalities directly to educate people on the vehicles. It's not as large and scripted as some of our historical content pieces, it's smaller and more nimble.
We've also been taking a different approach to the content on VW.ca, and revamping the way that we speak to consumers around specs. I think we can all agree that when we're looking at automotive, there's a lot of specs out there that are very complicated and probably don't mean anything to the average consumer, so we've really been changing our content voice and approach there.
With the "Head 2 Head" videos, we've actually worked with YouTube influencers. One was a female travel blogger who has an extensive reach, so we used her with a Golf video to get her to speak to the features and the content in a way that we know resonates with a YouTube audience.
So instead of us as a brand trying to identify what would work in that channel, we were working with someone who's already figured it out. I think what we've all started to see in the industry is that you have to have a different voice and tonality and message depending on what channel you're creating content for.
I think what you start to see is a more nimble content process and focus on quicker turnaround times. And hopefully you build deeper one-to-one connections with audiences and use those content pieces to drive more sale and awareness, not just a brand experience.
Is it mainly budget causing more brands to go that direction?
I think we all know that content is costly and I also think that that's been a bit of a hindrance, especially to Canadian brands. We've really looked at what's the role of content, what's the role of our channels and how can we accomplish more than one goal with one idea or one content campaign?
With the remote luxury experience program for our Touareg model, where influencers created content on our behalf, we had a few business hurdles that we were trying to work around. Volkswagen isn't known as an SUV company, but we have two fantastic SUVs that are available in Canada. The Touareg is the higher-end, luxury vehicle. So how do you start to get awareness without having the budget that a lot of the larger SUV companies have?
We knew, from working with our PR company Veritas, which publications would resonate with our target audience and then we also knew based on digital behaviours and digital trends where some of those key segments were hanging out online, so we were really looking to accomplish having that mass print piece but also having extensions into social.
We couldn't also have a much larger mass campaign go with it, but we knew that we could get targeted reach with social and with those influencers pushing content out to their fans and followers and trying to get some more viral reach that way.
What future trends do you think we'll see with branded content?
You have to look at how everything fits together. There will be trends that are specific to content, but we know that they're going to be influenced by trends happening in mobile or social or other digital channels. I think there's going to be a lot more of this idea of simulcasting, so more touchpoints where content is going to be pushed at us.
I think there's going to be a great opportunity for personalized content. A lot of digital platforms that websites are built on like Adobe Experience Manager or Ektron, they're building up their platform capabilities with personalized and targeted content in mind. I think what we're going to start to see is if you and I visit the same website, we might not be getting the same content experience. We might be getting a similar brand message, but the content that conveys it to us is going to be different. That's probably scary for a lot of brands because there's budgetary challenges. Brands are going to work very hard to tweak their messaging to communicate to more than one audience segment.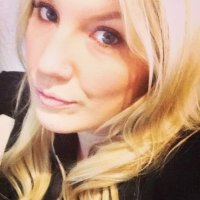 Jordan Gracey is manager of digital marketing for Volkswagen Canada.