Cisco's STEM gameplan
The global tech provider is using sports videos to engage kids with math and science as part of its Pan Am Games sponsorship.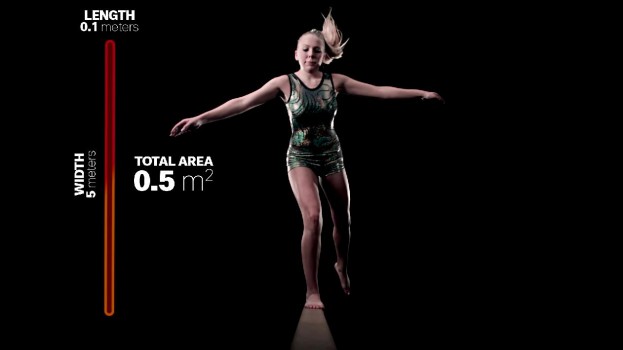 Cisco is using its sponsorship of the 2015 Pan Am and Parapan Am Games to show kids that math and science is more present in their favourite sports than they might realize, in hopes it will drive their interest in getting into science, technology, engineering and math (STEM) fields.

The "I CAN Learn STEM" program is centred around a web portal and series of online videos, developed by Fuse Marketing Group, that explain the mathematical and scientific principles that are at play in basketball, gymnastics, soccer, weightlifting and martial arts, all of which can be seen during the Pan Am Games.

The videos are being pushed through social channels, and Cisco has established relationships with a handful of education groups to help get the program directly into schools across Canada. Students who create their own video explaining how math or science comes into play with their own favourite sport can also enter for a chance to win tickets to the Pan Am opening ceremony.

Cisco has a longstanding investment in providing opportunities for high school and college-aged students looking to get into IT fields, mostly through its Cisco Networking Academy. But Daniel Aziz, marketing director for Cisco Canada, says the company has identified that the core STEM skills aren't as strong as they could be among Canadian students, leading them to develop a program that encourages younger children to take an early interest in the subjects.

"For us, that's really important, because we want to improve our workforce as well," Aziz says. "So we also want to be invested in making sure the younger generation is taking these topics seriously and are engaging with them."

Engaging more elementary-aged students mirrors a similar program Cisco implemented in the U.K. during its sponsorship of the 2012 London Olympics. Aziz says the success of that program encouraged the company to look at ways to invest in younger students on a long-term basis, and convinced Cisco to take its learnings from London and apply them to its sponsorship of Pan Am.

"The videos are a chance for us to break down the barriers that might be in some kids' minds," says Stephen Brown, president of Fuse Marketing Group. "If you're a math guy or girl and you get those subjects, you get them already, but if you don't, we're using an everyday metaphor to bring it to life in a more engaging way. Most kids gravitate to sports more easily than they do to math and science."

Fuse is the AOR for Pan Am and established a working relationship with Cisco to help develop the program. As a B2B company, Cisco is rarely focused on consumer-facing marketing, and only sponsors big events like the Olympics and Pan Am where they can also be a supplier.

"This program isn't necessarily an exercise to go out and raise our brand profile, it's about giving back and doing something we know is going to be crucial for Cisco and the industry in general for driving innovation and having a workforce coming up that has the skillset,"  Aziz says.