Boston Pizza makes everyone a fan
The casual dining chain is including the whole family in its first sports-centric "fan story" spot.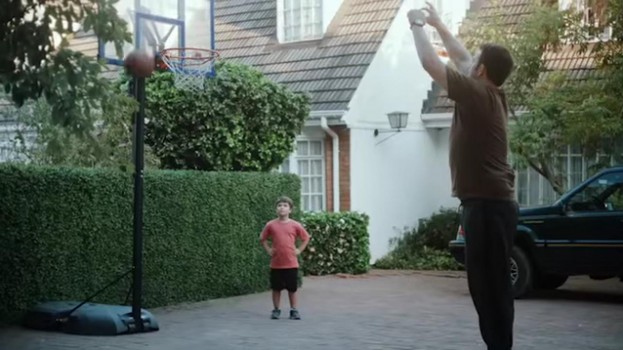 Boston Pizza is continuing to roll out its new brand positioning with the first in a series of videos that brings the rest of the family into the sports-loving fold.

Coming off of celebrations for its 50th anniversary, the casual dining restaurant launched its new, sports- and fan-focused brand positioning last month with a brand essence spot that claimed it will "make you a fan." Now, it is getting into specifics with its first "fan story" that shows how the restaurant helps a family navigate a relationship with sports when their child has already developed an attitude about it.

The spot, as well as two more in the series that will be debuting through the rest of the year, will be running on TV and online, with small radio buys in some markets. The #BPFanStories microsite is also aggregating social media content from users, collecting stories of how Boston Pizza and sports have intersected in the lives of customers, the most interesting of which will be highlighted in the BP Fan Hall of Fame, debuting in the near future.

Taxi handled the creative on the campaign with UM handling the media buy.

The "slice of life" style of the first spot highlights the everyday life of a Canadian family, a target the restaurant is trying to appeal to more. Joanne Forrester, VP of marketing at Boston Pizza, says the work that fell under the brand's previous "Here to make you happy" positioning had more of an appeal to a male audience. After doing its research, the restaurant found there was an opportunity to appeal to a broader family audience, without changing its commitment to sports.

"The positioning for us was around dads and dudes," Forrester says. "On this campaign, we felt we had the opportunity to appeal to a wider target and be more inclusive, specifically to women, knowing more are watching and participating in sports."

Among regular sports viewers in Canada, 47% are women, according to BBM-RTS's Major Market-Spring 2014 Study. In addition, 71% of 12- to 18-year-old kids play sports, according to PMB's 2014 Spring 2-Year Readership and Product Database.

Keeping sports as part of the mix was still important, Forrester says, as it has been a part of Boston Pizza's identity since the beginning. Aside from every location featuring both a sports bar side and family restaurant side, Boston Pizza has sponsored professional sports, including the NHL, kids' minor sports teams and adult recreational leagues, becoming a post-game destination.

"Even when you're building a campaign that's meant to widen your target, you still want to make sure you have a strong focus," Forrester says. "When we started doing our research, it just confirmed how important sports are to Canadian families."

Forrester adds now was the right time for a new brand positioning, as it could launch "from a position of strength," not only coming out of its 50th anniversary celebration but having just passed $1 billion in sales, a first for a casual dining chain in Canada.