ICYMI: Here's what's in store for retailers
The crème de la crème of retail-specific technology that came out of SXSW's Accelerator program.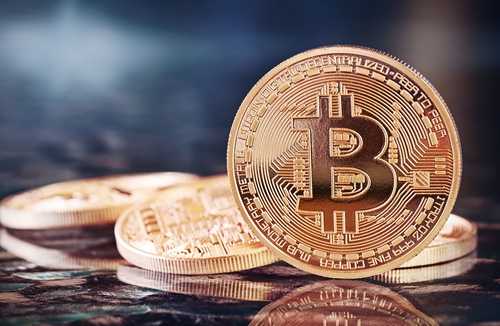 SXSW has packed up and headed home, but the industry continues on, taking inspiration from technology and content featured at the Interactive component of this year's festival. To give some startups a helping hand, SXSW presented awards and cash to a few through its Accelerator program. There were so many strong contenders that the festival named dozens as finalists, with three retail-specific innovations highlighted below to keep you inspired.

Ledger Wallet makes for easy Bitcoin storage

The verdict on Bitcoins being a currency gamechanger is still out. The digital coin could fizzle out just as quickly as it arrived, but it can't be denied that it's having an impact, with millions using the currency to complete everyday shopping transactions. And they're gaining even more support with the launch of Bitcoin ATMs and payment terminals inside stores. Those keen to jump on the Bit train but doubt the coin secureness, can now ease their concerns with a Ledger Wallet — a smartcard for Bitcoins that acts the same way as a chip card, which banks have been issuing for years now.

To be able to access Bitcoins, a person must use a "private key" or "master card seed" that can be hacked if purchasing goods on a compromised or unsafe computer. But according to Ledger Wallet, its technology "protects your keys with a secure micro-processor certified against all types of attacks." While the product (which looks similar to a USB key) is currently being used for transactions made online, Ledger Wallet has its eyes on expanding to stores, where it plans to build a product that is NFC-enabled, which consumers can use for fast contactless payments.

Need a social spy? Meet Trendanalytics 

What's hot in fashion these days? Is it the crop-top? What about wedges, are they still in?

Trends are what Trendanalytics knows best. The visual analytics platform has a knack for pinpointing what's trendy these days (so you can stock shelves accordingly), mostly because it's mastered the art of social snooping (a.k.a. scanning social media and search engines for fashion and beauty items du jour). It's anticipatory, looking for "what's next," as well as current, collecting information on "what's hot now" by watching what products consumers are talking about and sharing online. It provides retailers and brands with information from different regions, and even during different seasons so clients know what's to come.

Also, it keeps tabs on competitors. Trendanalytics monitors the market and scouts out the competition and how their consumers are interacting with them on social media (for example, it looks at the social ranking of brands in your competitive set and tells you which one is on top of the social chain in terms of followers and engagement).

Pixbi plays product peek-a-boo with editorial content

Pixbi shortens the path to purchase. When someone is browsing Vanity Fair on their tablet, for example, and a cute hat catches their eye, instead of copying and pasting the brand and model name into a search engine or clicking a link to a retailer's site (if there is one), Pixbi allows them to look, learn and buy on the spot, in the same web browser. Pixbi collaborates with publishers and retailers to sell products inside editorial content, placing little "P" icons on any image featuring a partner's product. Visitors can click on the icon and have a window pop up on the screen with info and the option to buy. And brands can use the same technology for their own lookbooks and catalogues (allowing consumers to continue browsing the season's looks without having to move to the brand's e-commerce platform).