Making sexual violence everyone's problem
A look inside the Ontario government's campaign to stop sexual violence.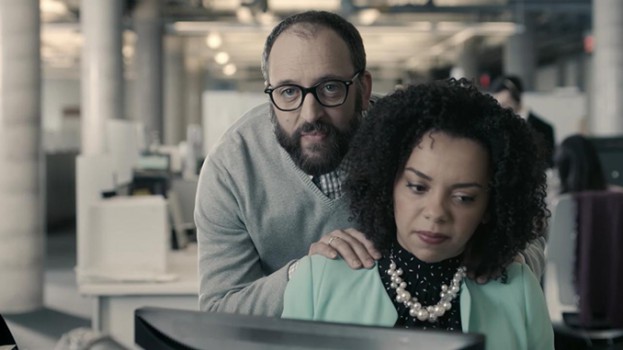 This story appears in the April issue of strategy.

A girl struggles as a guy tries to force her clothes off at a party while a friend films it. A woman is visibly uncomfortable as her male coworker rubs her shoulders. A teen shares what can only be compromising photos of his girlfriend with his friends in the hallway. A guy slips something into a woman's drink when she isn't looking. And each time, the male turns, looks at you and says thank you. A voice delivers the message: "When you do nothing, you're helping him. But when you do something, you help her."

These are scenes in a video, developed by Leo Burnett, which served as the start of a $41 million, three-year strategy launched by the Ontario government on March 6 to combat sexual assault in the province. And instead of reaching out to victims, or attempting to change the behaviour of perpetrators, it's calling on the rest of us to do our part.

"Most people, when they do talk about [sexual violence], don't talk about it from this perspective," says Judy John, CEO and CCO at Leo Burnett. "When you talk about it in terms of just the victim or perpetrator, it's easier for people to say, 'That doesn't have anything to do with me.' When you talk about it in terms of the bystanders, it makes us all feel complicit."

The spot will be airing on TV and in cinemas across Canada, with a digital media buy by ZenithOptimedia still in the planning stages. While there are currently no further videos planned, the campaign will be rolled out in print and out-of-home in the near future, with creative that puts the viewer in a situation where they are forced to choose who they want to help.

"It's all supposed to make you feel uncomfortable and make you question what you've done in the past or what you are doing now and start to talk about it," says Kelly Zettel, creative group head at Leo Burnett. "But the work we're doing is just one piece of a much larger puzzle that the premier has put into place."

At the launch of the initiative, Ontario Premier Kathleen Wynne said it would also include legislation that overhauls workplace safety laws as they relate to sexual assault, expedite the process of prosecution against offenders and remove the two-year statute of limitations on civil sexual assault claims.

However, when it comes to sexual violence, laws can only go so far to prevent something Wynne said "is rooted in misogyny, which is deeply ingrained in our culture" – one of the reasons the premier said the ad campaign is "key" to the whole initiative, as it brings what might be in the public's subconscious to light.

"It's a societal problem," John says. "It's not a women's issue or men's issue or victim's issue – this is really an issue that every citizen should be engaged with. It's a collective responsibility to put an end to this behaviour. The perspective we've taken is about making people think about what they do and start a conversation."

John says the attention gained from the first spot will hopefully carry some momentum as the government's plan continues to unfold. In its first two weeks, the official video on YouTube garnered more than 350,000 views and the government's Facebook post earned nearly 500,000 impressions, but re-postings internationally, including user-made translations in Turkey and Portugal, have pushed that reach into the millions. Meanwhile, the campaign's hashtag, #WhoWillYouHelp has garnered more than 23 million impressions.