Brands get STEM-sational
Energizer and Cisco are among the brands that are encouraging careers in math and science through new programs.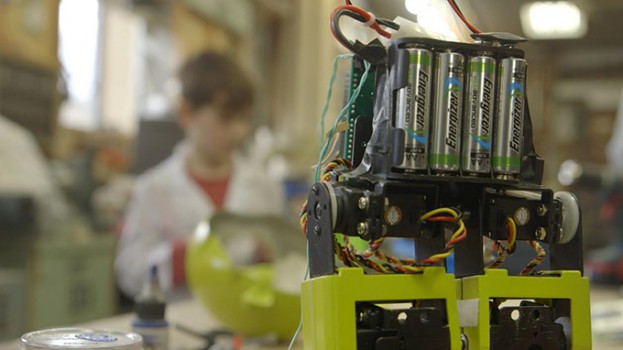 This story appears in the April issue of strategy.
STEM has become a hot term in Canada, as experts here suggest the economic cost of not filling positions in science, technology, engineering and math fields will be high.
A 2013 report from non-profit Let's Talk Science suggests the country will need an additional one million skilled workers with at least some STEM education by 2020.
Brands are now encouraging innovation and development in STEM, upping the fun factor to reach a younger demographic.
In a follow-up to its TV spots depicting kids magically making ordinary items bigger and better with its new EcoAdvanced batteries (created by TBWA\Chiat\Day in the U.S.), Energizer went more real-world last month by launching a contest meant to inspire kids to take on STEM careers.
Through a Facebook contest running until July in Canada, the brand is collecting ideas for battery-powered toys from kids ages five to 12 for a chance to have their creations brought to life by 3D printing. The brand is also providing a $10,000 RESP for the contest winner.
"Innovations like [EcoAdvanced] are vital to continuing to minimize Energizer's impact on the planet, but without children engaging in STEM fields now, future innovation like this will be rare," says Michelle Hodd, senior brand manager for Energizer in Canada.
Tech giant Cisco is also continuing its ongoing STEM-centric CSR. Working with Fuse Marketing, the company has created several videos showcasing science and math concepts by using sports, as part of its activation for the Pan Am Games.
For the launch, Fuse also created a website with free resources and lesson plans for science and math.
Cisco has traditionally focused its STEM efforts on high school and post-secondary students, but is skewing younger after seeing older kids lacked certain foundations.
"For us, that's really important, because we want to improve our workforce as well," says Daniel Aziz, marketing director for Cisco Canada. "So we also want to be invested in making sure the younger generation is taking these topics seriously and are engaging with them."
With files from Josh Kolm