Cause engagement by the numbers
Do cause campaigns drive purchase intent? We break down the numbers.
This story appears in the April issue of strategy.
Nearly every Canadian (94%, to be exact) believes it is a good idea for a company to support a cause, but what is the best way to make sure a CSR campaign actually connects with consumers? Using data compiled by Ipsos from 1,500 participants, presented at the most recent Companies and Causes Canada Conference, here's a portrait of what Canadian consumers think about engaging with brands' CSR efforts.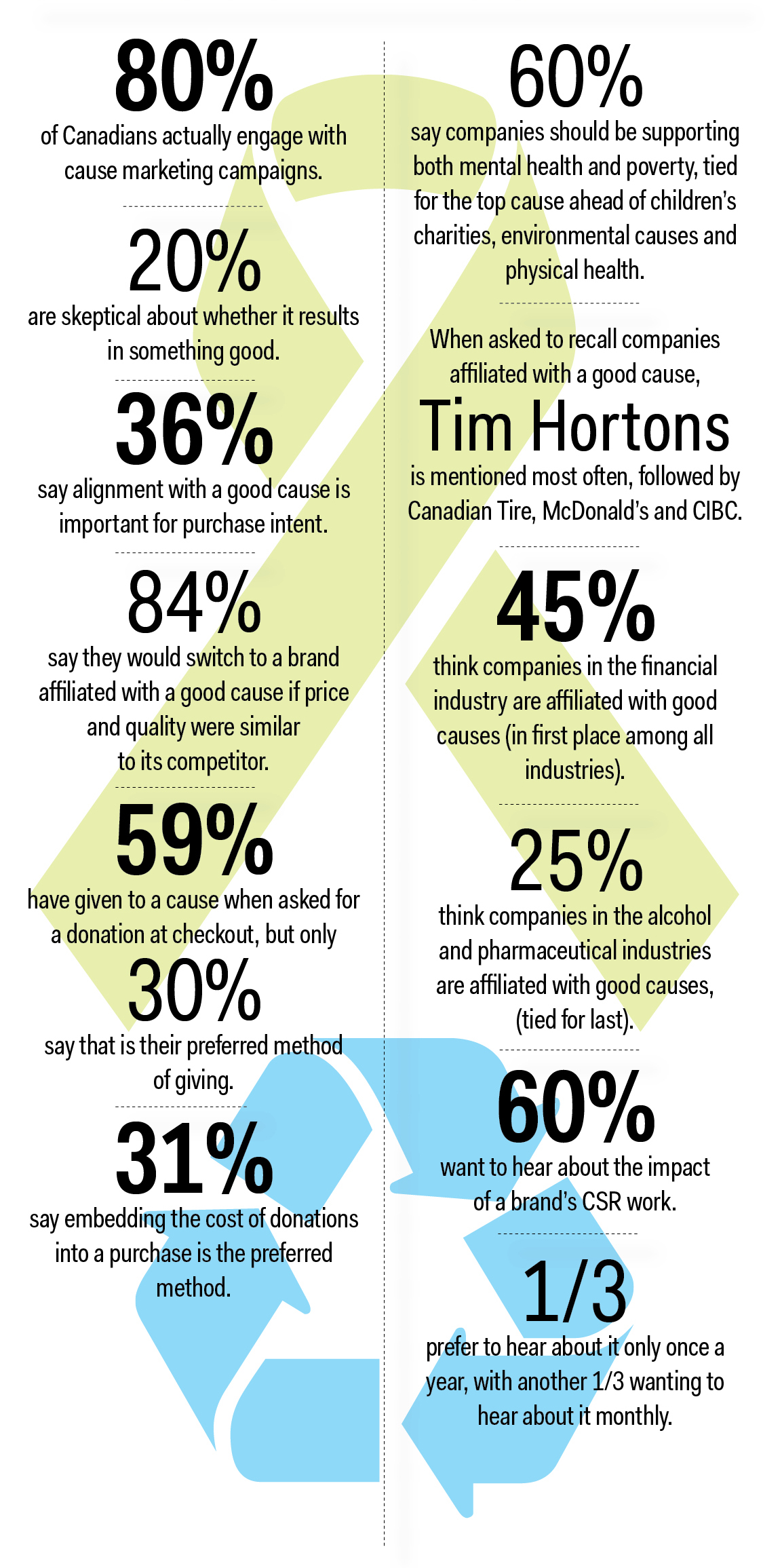 Featured image courtesy Shutterstock