Grey wins global tequila account
The agency's Toronto office will handle all digital CRM and below-the-line marketing for Tequila Herradura.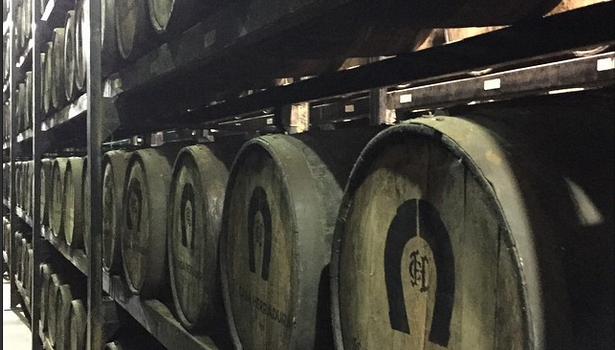 Grey Canada might need to break out the lemon slices and salt shakers, as it will be seeing a lot more of Tequila Herradura.
The agency's Toronto office has been given the assignment to handle all digital CRM and below-the-line activities for the Brown Forman-owned premium tequila brand, incorporating social, digital and some shopper activation work.
Tequila Herradura, first founded in 1870 and family-owned for most of its existence, was purchased by Brown Forman in 2007 and is now distributed in 136 countries. Growth of the brand outside of Mexico, particularly in the U.S., is still a priority for Brown Forman, but the tequila is still distilled in the same hacienda that has been making Herradura since it was founded. While the brand has been moving to a "modern luxury" brand positioning, Stephanie Nerlich, president of Grey Canada, says that is all within the context of its storied history.
"It'll be allowing people more proximity to the brand, understanding how its crafted and what makes it better," Nerlich says about the role her agency's work will play. "It's going to be about bringing that heart and spirit of modern Mexico to life through the way we communicate the assets of the brand. We can have a conversation that's more meaningful through those channels. "
Grey Canada won the account after a review that involved multiple agencies. While this is its first work for Brown Forman, the agency has worked with alcohol and spirit brands looking to expand, helping to launch Captain Morgan and Ketel One Vodka in Canada for Diageo, and also worked on Guinness and Yellow Tail Wine. Last year, Tequila Herradura named the Minneapolis headquarters of Publicis-owned agency Fallon its global creative AOR.
The Mexico and U.S. markets will be priorities for Grey's work with the brand as it prepares for new product launches, which will begin there and roll out to other markets, including Canada, at some point in the future. Nerlich says one of the creative challenges she foresees is the different statuses of the brand in different markets. While Tequila Herradura is established in Mexico, it is still a relative newcomer to the U.S., and doesn't have the same range of products in other countries (Herradura Reposado is the only product the brand sells in Canada, for example).
"In one country, it has great heritage and in the others it's a totally new brand," she says. "The challenge we're excited to tackle is how do you find that overlapping intersection that can allow you to demonstrate the heart and heritage of the brand, but then tackle it differently in the expressions we do regionally?"