Childhood Cancer leaves a reminder
A new PSA spot for Childhood Cancer Canada takes a subtle approach to showing the long-term impact the illness can have.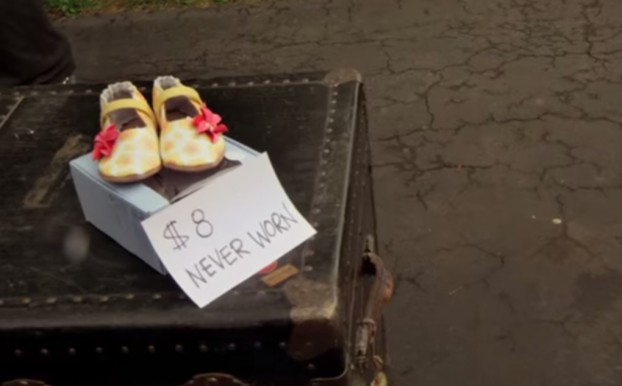 Childhood Cancer Canada Foundation has launched a new PSA spot aimed at touching on the pain of losing a child – but without the imagery of sick children.

Created pro bono by Publicis Toronto, the spot features a typical-looking spring day with people milling about a garage sale. Among the old tea sets, games and artwork is a pair of brand new shoes, meant for a little girl, with a sign that says "never worn," along with a reminder that 1,500 Canadian children are diagnosed with cancer each year.

"It's not an isolated thing when a child is diagnosed with cancer," says Jessica MacInnis, marketing and communications manager at the foundation. The spot is meant to show that families, teachers and even whole communities are affected when a child is lost to cancer.

"As a parent myself, it is your worst nightmare to think you would ever have to watch your child suffer that way," adds Tim Kavander, EVP and creative director at Publicis Toronto. Still, the idea was also to remind people of the impact of cancer in a smart and different way, without using scare tactics.

"The easy way out is often times to go right to the hardest imagery you can come up with," he says. "We didn't want to use shock advertising, but we certainly wanted you to feel the deep emotional resonance of the issue."

The goal was also to make people aware of Childhood Cancer Canada, and the work it does with the children who do survive, including funding scholarship programs.

With donated media, the 30-second spot will run as part of the PSA rotations on various networks, and the agency is currently looking for donated digital pre-roll space. Childhood Cancer Canada will also be using the spot on their social media channels.