Why you need an advocate
Match Marketing's Liz Crawford on why brands need to engage more with their advocates, not just their heaviest users.
By Liz Crawford
Most marketing efforts today seem to be aimed at prompting users to consume more, or prompting trial among consumers who are new to a brand. But few brands set their sights on the army of advocates who are eager to promote their products.
Sure, Apple has powerful marketing campaigns and retail stores, but think about how many shoppers have been converted because its devoted users continually tell friends, family and total strangers just how easy and intuitive its products are. Advocacy works to build brand sales, particularly consumer-to-consumer advocacy, and yet most marketers still think of it as the purview of PR.
Just to be clear, advocates usually are users – they just aren't the heavy users marketers usually target.
Research supports the notion that advocacy works. One in three people first come to a brand after a recommendation, Deloitte has found, while 84% of consumers believe recommendations from friends and family are the most influential form of advertising, according to research from Nielsen.
Not enough energy and resources are devoted to cultivating relationships with brand advocates because marketers mistakenly believe that a brand's heaviest users are also its best, most energetic advocates. That's a fallacy.
A Harvard Business Review study from 2010, for example, illustrated how the heaviest buyers were not the heaviest advocates. In fact, it found no overlap between the two groups.
That also rings true with the experience of Rob Fuggetta, chief executive of advocate marketing company Zuberance and author of the book Brand Advocates. He cited a recent advocate marketing campaign for a consumer electronics company which found nearly one in five (18%) of advocates did not even own the company's products.
Brand advocates and a brand's heavy users are two distinct groups. They each have their own distinct motivation and satisfaction points. What drives advocates? It makes them feel good. Advocates like to be seen as a good source of information, they view providing information as a source of social capital and self-esteem, and recognition for their efforts is twice as important to them compared with others. In contrast, heavy brand users seek product benefits. They may share their experiences, but they aren't driven to do so like advocates.
The very real difference between brand advocates and heavy users is also borne out by research conducted by BzzAgent in its ebook A Field Guide to Brand Advocates: Practical Insights for Marketers. The most striking findings: 61% of advocates "strongly agreed" that "it is important to me that people view me as a good source of info" compared with a paltry 24% of web users (a more general audience of internet surfers). Many advocates also crave recognition, as 38% agreed "it is important to me that people recognize my efforts" versus just 18% of general web users.
Given the different kinds of investments that need to be made in these two segments, marketers can regard their brand's financial portfolio as streams of revenue by shopper segment, rather than by product line.
Advocates can be prized for their referral stream, and fed and rewarded with sound bites, swag and shareables. By comparison, brand loyals are valued for their purchase stream. They need to be rewarded with incremental product features and services. "New" and "improved" are powerful statements to heavy users, provided that these improvements are relevant to them.
Therefore, brand strategy can be reworked with a goal of efficiently serving these two distinct consumer groups. In my experience, very few marketers are shaping their strategy to maximize the contribution from both heavy users and advocates.
The payoff from the care and feeding of advocates is two-fold. First, the creation of buzz and amping up of the paid media spend. The second payoff is the generation of referrals, which result in sales as more consumers try the brand.
In the online world, software exists that allows marketers to track just who recommends their brands, how many times, and how effective those referrals were in spurring new brand users.
Expect the power of brand advocates to grow as the digital wallet becomes more prevalent, putting consumer information (personal and extended social media networks, credit and loyalty cards, coupons, buying history and preferences) all in one location. This will be a new era for marketers, who will be able to connect brand advocates directly with shoppers on their mobiles.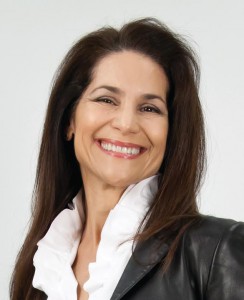 Liz Crawford is SVP of strategy and insights at Match Marketing.