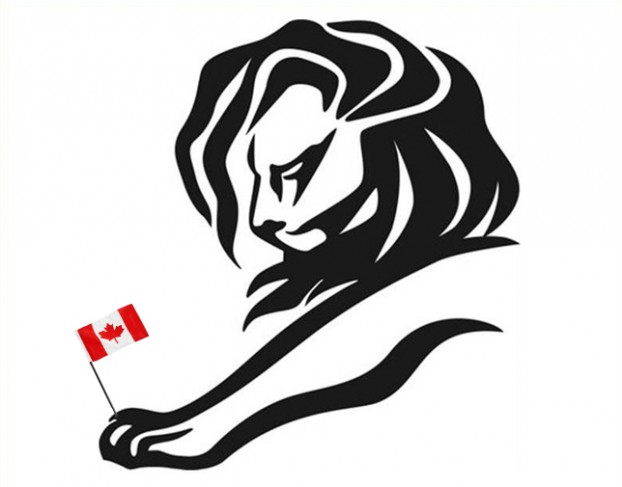 The deadline for submissions to the Cannes Lions International Festival of Creativity has just passed. To mark the occasion, we turned to some of the industry's top brass to give us an idea of which Canadian campaigns might make an impact in Cannes this year and who should leave a little extra room in their luggage to get that Lion back home.
While our call for predictions and opinions on Canada's most Lion-worthy work returned a varied group of campaigns across all categories, two received more support than any other. And if you've been paying attention, they should come as no surprise.
Campaign: Beer Fridge (O Canada version)

Brand: Molson Canadian
Agency: Rethink
While the passport-scanning version of the Beer Fridge that took the world by storm during the Sochi Olympics, SXSW and NHL Winter Classic picked up a Lion last year, the later iteration of the fridge, which only opens for those that can deliver a pitch-perfect rendition of "O Canada," remains eligible for awards contention this year. Part of what impressed our panel was the ability to take an already proven idea and evolve it in a way that both creates something new while retaining the original's charm.
"They managed to renew creativity while capitalizing on the success of the first year," says Charles-Etienne Morier, VP of digital media at Touché!
"What's more difficult than coming up with a brilliant idea? Following it up with an even better one," adds Cory Eisentraut, group CD at Cundari. "The resulting campaign is funny, emotional and it builds beautifully on the original video's charm. I could easily see this piece winning over the juries in Film, Cyber or Promo. Or perhaps, all three."
The fridge's versatility and near-iconic status also makes it, in the eyes of some, a clear front-runner in the Media category.
"From a media perspective, the Molson Canadian Beer Fridge in itself a powerful media tool," says Mike Rumble, chief strategy office at Cossette Media. "Physically, the fridge articulates the brand story and garners attention with audiences reinforcing the brand values of true patriotism. Using the product as the prize and hero is the most powerful and effective form of media available to any brand."
Campaign: #LikeAGirl

Brand: Always
Agency: Leo Burnett (Toronto, Chicago, London/Holler)
More than half of the industry pros we surveyed pointed to a campaign that has already taken home its fair share of hardware. Between its emotional connection, powerful message and the attention it has received on a global scale (with over 56 million views on YouTube alone), the spot that asks why we consider "like a girl" to be an insult is clearly a contender.
"This film is emotionally packed and very simple. It's also something I should have been questioning for years," says Steph Mackie, owner of Mackie Biernacki. "My only hesitation is that I'm wondering if this spot is Canadian, English or American? But then again, if you ask the Brits or Americans, they would claim it as their own. So I shall do the same."
"With its simple yet profound core insight, #LikeAGirl speaks to the power of nuance as it applies to language, and how a simple change can make a world of difference when it comes to empowering young women during a time in which they are highly impressionable," says Martine Levy, managing director at DDB PR. "This campaign is about more than just rallying for gender equality; it's about re-evaluating and re-defining language in a positive way."
"It's not uncommon to see companies attach themselves to cultural movements, but it's very rare to see a brand actually create one," says Shane Ogilvie, co-founder and head of creative at The Garden. "Insightful and eye opening, the team managed to spark a conversation about self esteem in young women that has travelled around the world, and spread a powerful message along the way."
The timing also couldn't be better: as part of ongoing initiatives to promote diversity in ads and behind the scenes, Cannes will award its first Glass Lions this year for work that challenges gender stereotypes, and many believe it is an award tailor-made for #LikeAGirl.
"I don't think it's too far-fetched of a possibility that some people somewhere saw the film and united together to create this category as a result of it," says Joshua Stein, ECD at Tribal Worldwide. "In my opinion, this campaign is the tipping point of eliminating gender inequality in advertising."
Check out the rest of our Cannes contenders, as chosen by the Canadian creative community here:
Yes we Cannes: Dads and a colourful doc
Yes we Cannes: Campaigns for a cause
Yes we Cannes: Time well spent
Yes we Cannes: All about the kids
Yes we Cannes: Take me (out of) home
Yes we Cannes: Engaging the senses 
Yes we Cannes: Fighting the good fight
Yes we Cannes: Experience this