Ahead of the pack
From Periscope to VR, check out some of the early brand adopters of hot new tech.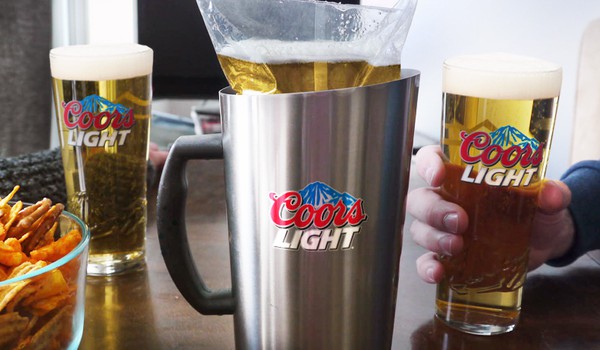 This story appears in the May 2015 issue of strategy.
Marketers are always among the early adopters of cool new gadgets and platforms. Here, we look at a few brands in Canada that have dived into embracing the latest tech.
Real time is the new Vine
Launched at the end of March, live streaming video app Periscope has led a few brands to experiment with it for marketing on Twitter.
For part of its April Fool's Day prank, Coors Light Canada and agency Rethink live-streamed the inside of a fridge to reveal its "Beer Sacks" – fictitious milk bag-style containers for beer. The brand
was playing off the real trend of people sharing their fridge contents live online.
Later in the month, Canada Post's media relations team also used Periscope to live-broadcast a news conference announcing its new Dinos of Canada stamps. The mail operator plans to continue using the app for future events.
Watch what happens
Perhaps understanding the power of Apple's user base, several Canadian brands have announced plans for apps for the highly anticipated tech accessory. Banking company Tangerine was one of the first brands to announce it would have an app for the upcoming Apple Watch, allowing its customers to view account balances and recent transactions. Tangerine CIO Charaka Kithulegoda says having an app for the watch is a natural extension of the brand's promise to make banking as convenient as possible. During long Canadian winters, for example, users won't even have to take out their phones to check their balances, he notes.
Air Canada intends to launch an app allowing travellers to check-in and view important information about their trip, and the Globe and Mail will also use the watch to convey brief news headlines with "high impact" images to its app users.
Virtually stunning
As part of its rebranding, Destination BC jumped aboard the VR train, working with Oculus Rift and Samsung on experiential activations for travel journalists. The organization created a virtual experience – which could be viewed on the Samsung Gear VR headset – of the province's Great Bear Rainforest, including offering users an interactive choice of which path to follow. Since working with Samsung on the Gear VR launch in January, Destination BC has been using the tech at trade shows and travel press events.
With files from Val Maloney