Weekend reading: Brands tap into foodie culture
Why getting in with that trendsetting crowd means more than just posting tasty images of food porn.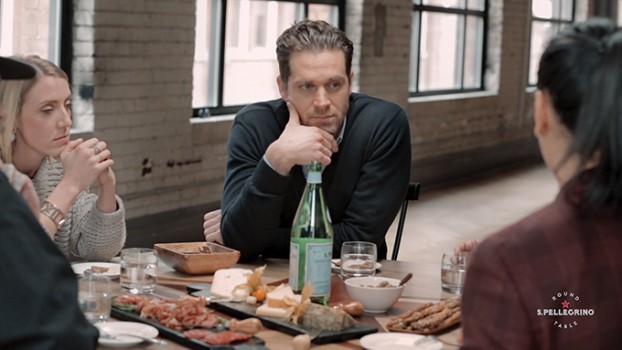 This story appears in the May 2015 issue of strategy.
"Are you a real foodie?" San Pellegrino's latest campaign asks consumers.
The push, launched in early April, asks people to submit an image of their favourite dish for a chance to win a trip to Italy.
But, "Are you a real foodie?" is also a good question for brands.
The foodie trend, of course, is not a new one, though it seems to have started sizzling again in the past year, with multiple brands, including San Pellegrino, Loblaws, Old El Paso, Metro and even milk trying to woo that discerning consumer.
But in this Instagram-happy, Pinterest-loving hyper-connected world, it's easy to forget that it takes more than just food images to win over this group of tastemakers. Foodies are a unique set of eaters who have influence over food trends, and it's a growing cohort, with more people than ever self-identifying as one.
"Foodie" is a somewhat nebulous term today. Is it someone who loves and is constantly talking about food? Someone who dines out at the hippest restaurants? Wants to eat food from the world's most exotic locations? Experiments with recipes? Seeks to be on the cutting edge of taste trends?
A foodie can be all of those things. They are typically millennials, though not exclusively. They are influencers of cuisine trends, says Suzy Badaracco, president of Culinary Tides, a Portland-based food trend consultancy (check out the sidebar below for what's hot and what's next in the world of food). They are also consumers of those same trends they help to shape.
While it might have once been confined to hip urban centres like San Francisco or New York, social media has made it easy for consumers in even the smallest towns to be exposed to concepts like the "cronut" or the increasing popularity of food trucks.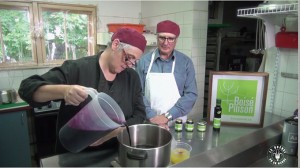 This makes the foodie movement contagious, adds Johanna Faigelman, an anthropological researcher and president of Human Branding (who, in the past two years, has done a lot more research into the foodie culture as a result of brands' increasing interest in this group).
A whopping 70% of Canadians identify themselves as foodies, according to a summer 2014 Nanos poll, while 24% believe they have "serious culinary credibility" (are "in the know or well-versed in the food space"). What's more, nearly all Canadians (96%) reported enjoying experimenting with foods.
As a result, brands can tap into this space without fear of alienating the more mass, non-foodie consumer.
San Pellegrino's "Are you a real foodie?" execution (which includes digital components by OneMethod, sponsorship by Dacs and media buying from Group M) asking simply for consumers' food porn of choice, is only one component of a larger campaign geared at the heart of the movement: the chefs.
"One of our goals is recapturing the hearts and minds of the culinary world," says Jennifer Semley Robert, marketing manager, international brands, Nestlé Waters. "The brand was built in fine-dining establishments."
In recent years, San Pellegrino had lost brand awareness, which now hovers around 50%. People, it seemed, had stopped associating the brand with eating out.
Last summer, San Pellegrino decided to tap into that foodie culture with a program focused on chefs. A trade marketing push featured chef Grant van Gameren, founder of the Black Hoof and Bar Isabel – two foodie meccas in Toronto – discussing his inspiration in restaurant industry magazines (though Semley Robert says it was such a popular push, the campaign was eventually rolled out in consumer publications as well).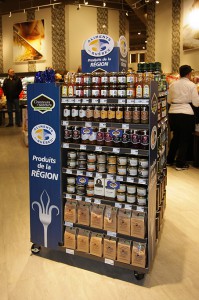 The brand also sent a Canadian chef to Italy to compete in an annual cooking competition hosted by San Pellegrino, the first time Canada had participated in 14 years. It sent along Toronto-based content marketing agency Fifth Story to create branded content for its social channels and help drive home the message. Semley Robert wouldn't share specific results other than to say it met the company's goals, and that awareness is up "slightly," though she says there's a long way to go for the brand to recapture its place in the restaurant consideration space.
This year, San Pellegrino is also rolling out a new component to this campaign (alongside its more mass "Are you a real foodie?"). It includes three digital shorts, featuring top chefs, such as Susur Lee, Matty Matheson and Cory Vitiello, looking at where and how they got their start in the industry. The branded content push is meant to target a slightly younger audience for the brand – 35- to 45-year-olds.
The names of the chefs might mean little to the average consumer, but this leg of the campaign isn't geared at the mass audience: it's content for the foodie.
"We know our audience is really curious and wants to know more about what is happening in foodie culture," Semley Robert says. "This allows them to sneak a peek to know what's happening with these chefs."
That storytelling component is incredibly important to foodies – especially the diehard kind, says Badarraco. "They're like sponges," she says. "They want to know what the hippest foods are, in what form. The best way to entice foodies is to be smarter than them. [Knowing about a chef or trend] helps them feel hip, cool and in the know."
This type of approach has been key for grocery chain Metro as well, as it delves into the foodie space.
Tapping into foodies is a natural fit for grocery stores. Indeed, it can be argued that all three major chains in Canada have tried to woo that demographic, both outwardly (with Loblaws, for example, saying it's targeting foodies with its Black Label products) or more subtly (Sobeys, for example, pushes its "Better food for all" platform with partnerships with Jamie Oliver and mini pop-up restaurants in a bid to demonstrate its ready-to-serve foods are comparable to restaurant quality).
But, Metro Quebec's approach might actually be the foodiest of them all, though interestingly the campaign wasn't originally born out of a desire to tap into the foodie movement.
Working with the Government of Quebec to focus on regional suppliers as part of an effort to help boost the economy, Metro Quebec rolled out a new purchasing policy in 2013 favouring smaller food manufacturers, offering them space in stores (an often difficult proposition for these businesses, which usually sell their goods at farmers markets or to local restaurants and small grocery chains).
And this shift made sense for Quebecers, says Geneviève Grégoire, communication advisor for Metro. More than half of the province's shoppers think it's important to buy local, while three-quarters try to buy local products at least once a month. Nanos found the province is also the most outwardly foodie, with 26.6% declaring themselves "fanatical," while 43.6% consider themselves adventurous with what they eat.
And while the new purchasing policy is only in place in four regions out of 17 (with a fifth one launching in May), it's been a big success for Metro, says Grégoire.
Beyond the positive brand halo Metro receives for supporting local businesses, the actual products carried in stores have seen great sales – to the point where the retailer has had to work with manufacturers to increase supply to meet the demand. It's even rolled out a couple of the brands across all Metros in Quebec.
To promote the program, a big focus has been on telling the stories of the regional suppliers, she says. Short documentaries, created in house, were rolled out on the brand's social channels and through its e-newsletter, as well as on local daytime TV. It's repeating the campaign to highlight the suppliers in its newest region (which hadn't been announced at press time), alongside a PR event and in-store promotions.
Badaracco says Metro's campaign fits all the makings of a foodie success: the focus is on storytelling, and what's more, the brand is really tapping into a popular trend around hyper-regional – it's not enough to be local anymore, focusing on regions is much more important to the food lover.
That regionality is also a key component to General Mills' new Old El Paso Restaurante line.
Lori Hillier, marketing director of meals and baking at the CPG co, says the products were developed because the people who manage the Old El Paso brand are foodies themselves.
When she first joined the team, they instituted a once-a-month Mexican restaurant tour to keep abreast of the cuisine trends, she says.
"When we talked about Mexican, [foodies] talked about Baja fish tacos and how much they enjoyed it in restaurants," she says. "But there was an intimidation factor to recreating it at home."
So, she says, they identified a new flavour opportunity. The brand sent its R&D manager to Seasons of My Heart, a cooking school in Oaxaca, Mexico and started involving local chefs from the "hottest" Mexican restaurants to develop the new flavour portfolio, which includes Baja Fish, Chicken Tinga and Carne Asada tacos – each with flavours unique to specific regions in Mexico.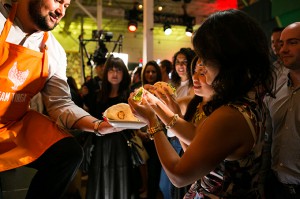 To debut the new Restaurante line last fall, the brand and its agencies Cossette and Mosaic hosted a high-energy launch party akin to a hot new restaurant opening, says Sean Barlow, creative director at Cossette. Influencers (both foodie and not) from Toronto were invited to attend, and folks were picked from the audience to go on stage and cook the tacos themselves in a bid to show off how easy it is.
The event was filmed and cut into a 30-second and three 15-second ads that ran on TV to debut the new product, while packaging was adorned with information about the regions where the flavours originated.
Hillier says the Old El Paso brand grew at a "significant" rate, and most of that was driven by the success of the Restaurante launch. She says repeat customers (a key metric for the brand) were twice as high as they expected. And this summer, the Restaurante line – a completely Canadian-led initiative – is getting picked up in the U.S., Australian and European markets.
This summer, the focus for the brand in Canada will be on debuting the product in Quebec and expanding Restaurante's offering. To keep consumers coming back, she says they're branching out with "components" rather than complete kits (think spices and sauces), with marketing focused on sampling and in-store activity.
"So although we launched with kits – it was an easy way to show them how to make some of these products – once they get it, they want to get creative," Hillier says. "One thing we found out about the foodie culture is they really want to put a little bit of themselves into the food."
An anti-foodie movement?
While foodies take hold of the culinary world, there's a decidedly un-foodie trend afoot, with brands that may never be able to participate in the movement (because it would be off-brand) still finding a way to tap into
the trend.
Fast food has, arguably, been negatively affected by the foodie movement (gourmet burger joints, for example have created competition for the likes of McDonald's, Wendy's and Burger King). To strike back and remind people about the simple nature of their burgers, McDonald's and Leo Burnett Chicago start out their latest winter commercial with "Vegetarians, foodies and gastronaughts, please avert your eyes." The push focuses on its Big Mac, and promises to never replace lettuce with kale, its sauce with Greek yogurt or explore deconstruction or infusion.
Beer is another category that's been influenced heavily by a subset of the foodie movement: namely, the craft beer boom. Budweiser and Anomaly unveiled a new Super Bowl spot this year, praising the "macro brewery." Budweiser is "brewed for drinking, not dissecting," and offers up caricatures of beer snobs. "Let them sip their pumpkin peach ale. We'll be brewing us some golden suds."
Last summer, Kraft Canada's Nabob and Ogilvy seemed a bit ahead of the curve, when they asked, "What happened to coffee?" The pair brought a bevvy of cocktail-like coffee beverages (think whipped toppings, iced drinks, etc.) to the Columbian farmers in charge of harvesting the beans. Their disgusted reactions serve as a reminder that coffee should be coffee, bringing the drink out of the realm of fancy coffee shops and back to basics. The launch commercial has since racked up more than 800,000 views online.
Now trending
Suzy Badaracco, president of Culinary Tides, a consultancy that specializes in cuisine trends, says food is inextricably tied to the economy. While in a recession, consumers instinctively turn to comfort foods and focus on "staying afloat" rather than experimenting with dishes. Now that we're in a recovery period, she says we're seeing more ambition and adventure in what consumers are eating. Here's her take on what's hot right now, and what's coming up next.