Shopper Innovation Awards 2015
Who was this year's big winner? (Hint, it was a cool, hard-as-ice execution.)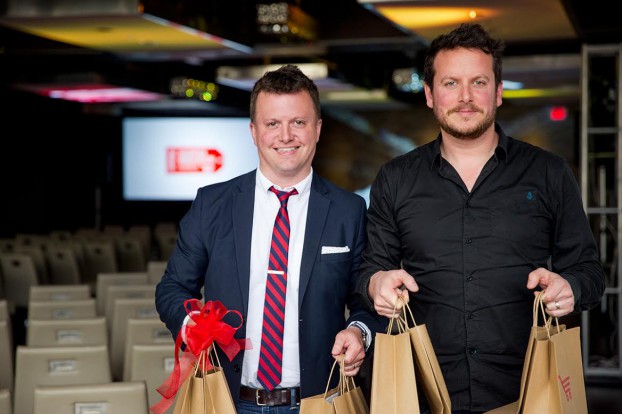 This story appears in the May 2015 issue of strategy.

Shopper marketing is constantly changing its spots. The discipline is in a continuous state of transformation, as marketers try to keep up with today's metamorphosing shopper.

New and arresting tactics are being called for, with this year's Grand Prix winners of the Shopper Innovation Awards, Canadian Tire and Taxi, getting it right with their attention-getting and awards-friendly "Ice Truck" campaign.

There were more than 30 creative campaigns that stopped shoppers in their tracks this year, all recognized at the SIA gala, held in Toronto on April 21, during strategy's two-day Shopper Marketing Forum. The awards, judged by a panel of experts in the field of retail marketing, celebrate breakthrough programs from an array of brands and retailers.

To find out which shopper marketing programs left an impression this year, read on.

Grand Prix: Canadian Tire tests the limits

Tim Hortons joins the neighbourhood

Ikea teaches interior decorating

Louisville Slugger hits a home run

Xbox reveals mysterious consoles

Raising the Roof hits the streets

Bayer CropScience brews up a contest

Sport Chek debuts a tech haven

Canadian Tire gets tested for life in Canada

Fido offers the whole kit and caboodle

Jack Astor's hires a potato salad pro

Ubisoft brings live action to fans

Loblaw's tailored loyalty program

Mazda drives a cinematic program

Make-A-Wish brings Santa to life

Molson's mobile fridge goes viral

Lucky Charms embraces self-expression

Corona ups the patio experience

Dove brings women out of the shadows

Walmart's flyer becomes wearable

Alexander Keith's infuses new flavour

SickKids reveals real superheroes 

Loblaw and ConAgra get hungry for football

Kimberly-Clark strikes a new Poise

Ikea moves people to redecorate

Longo's personalizes shopping trips

Kraft celebrates community pride

Harley-Davidson floats a showroom

Chevrolet hits the road with a coaster

Cases edited by Jennifer Horn

Pictured: Daniel Shearer and Jeff MacEachern from Taxi pick up the awards for the Canadian Tire Ice Truck campaign.