Leo Burnett and JWT pick up White Pencils
Check out what Canadian work will be picking up D&AD Pencils at the London awards ceremony in May.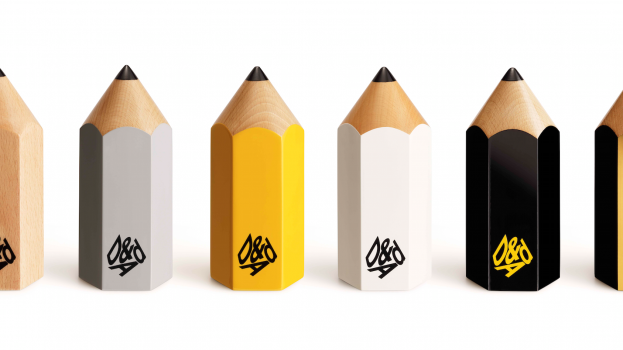 Leo Burnett Canada's #LikeAGirl campaign is among the big winners at this year's D&AD Professional Awards, picking up eight prizes, including one in the White Pencil – Creativity for Good category, which awards ad work seeking positive change.
The campaign for Procter & Gamble's Always brand also picked up prizes in the Branded Film Content & Entertainment category, and in Digital Marketing, Direct, Film Advertising, Writing for Advertising and Integrated & Innovation Media.
Along with that campaign, JWT's Better Tomorrows campaign for SickKids also won two awards, including one in the White Pencil category for a non-profit organization and another in the Integrated & Innovative Media category.
The D&AD Awards Ceremony in London will take place May 21, when winners find out which level of Pencil they've been awarded in their category (Yellow, White or Black). New this year, the awards have also introduced the "Wood Pencil" (equivalent of a bronze award, formerly known as In Book) and "Graphite Pencil" (on par with a silver award, formerly known as Nomination).
Overall, 22 awards will honour Canadian creative work this year (making Canada the 9th most awarded country at this year's D&AD show). Other work picking up D&AD awards this year includes:
Boot, Teapot, Bottle (123W for 7-Eleven) – Direct Response/Press & Poster
Inspiration Boxes (Leo Burnett Canada Toronto for Ikea) – Direct Response/Ambient
Instant Tent (Y&R Toronto for Coleman Canada) – Poster Advertising Campaigns
Kettle (Grey Group Canada for Salvation Army) – Animation for Film Advertising
Kings & Queens of the Court (Leo Burnett Canada Toronto for TSN/Bell Media) – Art Direction for Poster Advertising, Wayfinding & Environmental Graphics
McMuffin Sunrise (Cossette West for McDonald's) – Poster Advertising/Enhanced Posters
Poodle (Grey Group Canada for Moms Demand Action for Gun Sense in America) – Tactical Radio Advertising
Silly Silly/Smell Details/Patterns and Habits (Blue Hive Toronto for Ford) – Writing for Direct (Radio)
Sonos (Bruce Mau Design for Sonos) – Branding Schemes/Large Organization
What's There – Team (BBDO Toronto for the Canadian Paralympic Committee) – Editing for Film Advertising, Sound Design for Film Advertising