Canadian Soccer Association's tough new goal
How the group plans to make this summer's FIFA Women's World Cup Canada's biggest sporting event ever.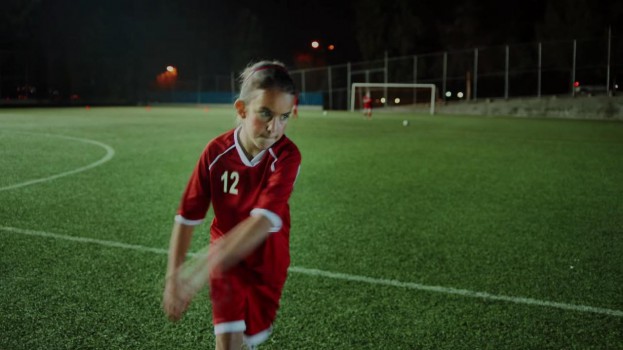 A FIFA World Cup is one of the biggest sporting events a country can host, and the Canadian Soccer Association has high hopes for the 2015 FIFA Women's World Cup.

The goal, according to Peter Montopoli, general secretary at the Canadian Soccer Association, is to have attendance top 1.5 million people over the course of the tournament from June 6 to July 5. That would make it the most-attended FIFA event outside of a men's World Cup and would be the largest sporting event held in Canada, topping the Vancouver Winter Olympics and tripling the highest numbers for the World Junior Hockey Championships.

"Our women's national team matches have had attendance over 20,000 people, which is equal to, if not stronger than, our men's teams," he says. "They also won bronze at the last Olympics, which is Canada's first team medal in 76 years, and that, plus the rise of stars like Christine Sinclair, has put us on the train to the next level."

Montopoli acknowledges that there are challenges that come not only with such a lofty goal, but trying to pull that off in six different cities (Vancouver, Edmonton, Winnipeg, Ottawa, Montreal and Moncton) that stretch across five time zones. To do this, the association debuted a campaign last month that aims to extend the excitement of pre-existing fans to a general audience.

The first spot, produced by Marketel and drawing on insight from its marketing-to-women division Marketelle, debuted last month in English and French. It shows young girls from around the world emulating women soccer players that are rising to fame for their athletic prowess in one of the most popular sports, both in Canada and around the globe.

"As we started talking to girls and to young players, we recognized that these women are becoming household names and we wanted to advance that," says Diane Ridgway-Cross, EVP at Marketel. "We wanted to create some parallels between the men's game, where the stars of the sport are 'hero-fied,' and this, with little girls aspiring to be just like these athletes."

While the hero spot spotlights young girls, Ridgway-Cross says the target is all soccer fans, regardless of gender or age.

"Whether you've never been to a soccer game or are an enthusiast, the games are going to be amazing," she says. "If we suspend the fact that its women playing, this is a month-long, once-in-a-lifetime event that's coming here, and if we emphasize that these are athletes playing the sport at the highest level, it will drive excited for all kinds of fans."

As the tournament approaches, the spots are being updated to be more venue- and region-specific for each of the cities in which the games are being held. For example, spots in a smaller city like Moncton, which has established soccer clubs and an amateur sport culture, will be more focused on community, whereas spots in Vancouver will be more large-scale. To sell tickets, spots have also been driving to specific matches, like the first game featuring Canada in Edmonton or the championship match in Vancouver.

"What we're trying to achieve is the idea of connecting the country and bringing it together. Maybe what works in Quebec doesn't work in Vancouver, so there are nuances, but you still have to be consistent," Montopoli says.

In addition to the spots, there is a push in print and out-of-home in the markets where the games are being held, as well as a digital buy that is being placed in response to ticket sales. Touche! handled the media buy.