Up to the Minute: Ogilvy wins RCMP biz
Plus: NKPR wins with engineers, a new media agency for Loblaw and more news you might have missed.
The marketing world never sleeps, which means there are bound to be things that fly under your radar. To make sure you're up to speed, here's some news you might have missed over the last week:
Hires, promotions and agency changes
Business consulting firm Mercer has hired Heather Nairn (pictured, right) as CMO in Canada, focusing primarily on executing B2B marketing strategies and bringing more data to the company's campaigns. Nairn was previously a strategist and consultant for HNR Consulting and has held leadership positions at Pitney Bowes, ADP and American Express.
Hill+Knowlton Strategies has hired former politician Ann Bourget as its senior director of public affairs in its Quebec City office. Bourget was previously executive director of the Quebec Federation of Municipalities and a municipal councillor in the Quebec City district of Montcalm from 2001 to 2007.
Notch Video has hired Brent Martin as an executive producer. Martin, who collaborated with Notch on Canadian Tire's Ice Truck campaign, was the president and founder of Canova Media.
Children's entertainment-focused agency ChizComm has hired Livy Jacobs as communications director. Jacobs comes to the company after being an associate at Felicity, previously ran her own PR consultancy LIV Public Relations and has also held positions at High Road and Scotiabank.
Narrative PR has hired lifestyle blogger Stefania Yarhi as its newest account manager. Yarhi has run the street fashion blog Textstyles since 2008 and has been a contributing photographer for NOW Magazine as well as having photography work appear in the Toronto Star, Globe and Mail, ELLE Canada and Lou Lou as a freelancer.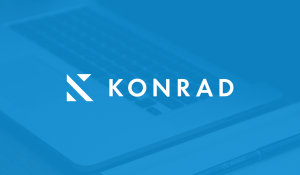 Konrad Group has rebranded itself. The firm, which began as a mobile technology and user experience developer, now provides marketing, social, CRM and strategy services, and its new logo is "a more refined brand that better represents" what it has to offer, according to a press release.
Creative Niche, a recruitment firm focused on the creative and advertising industries, has added Diane Pellegrino as its director of client services. Pellegrino will focus on executive-level recruitment, an important element of the firm's growth plan that helped it recently establish operations in the U.S. Pellegrino joins from Zulu Alpha Kilo, where she was the director of human resources, but also has experience with recruiting agency Ari, where she was executive digital recruiter, and was senior manager of human resources at Organic for over 10 years.
New business
Ogilvy's Montreal office has won a pitch for the RCMP and will handle its future recruitment campaigns.
Toronto -based PR firm Idea Workshop has been named AOR for natural health retailer Nutrition House and will develop a communications strategy focused on social media, blogger relations and community engagement, as well as media relations. Idea Workshop was acquired by PR holding company CHR Group in November, and being part of the network has allowed the agency to expand its offering, according to Jon Packer, managing director of Idea Workshop. That offering has resulted in a number of other new wins, including Core Architects, First Capital Reality, UFile and app developer Clearbridge Mobile.
NKPR will be the public relations agency partner for Engineers Without Borders on its upcoming #PoliticsAside initiative. The agency will help the organization reach younger Canadians through social media during the campaign, which aims to get them to petition politicians to prioritize international development regardless of party affiliation. NKPR and EWB are acting on insights from a poll suggesting the majority of Canadians, regardless of political beliefs, believe assisting the world's poorest nations is important.
U.K. makeup brand Charlotte Tilbury has named Faulhaber Communications its AOR in Canada. Faulhaber, which specializes in lifestyle clients, will handle the brand's Canadian launch this June (starting at Holt Renfrew stores in Toronto and Vancouver) and its ongoing communications for the rest of the year.
Around the globe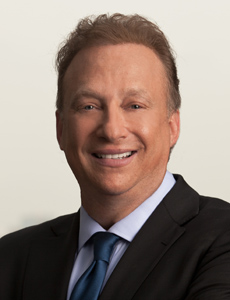 Holding company MDC Partners suffered a stock hit of over 27% earlier this week when it announced CEO Miles Nadal (pictured, right) had been under investigation by the SEC in the U.S. since October for improperly charging expenses to the company. Nadal has agreed to reimburse the company for $8.6 million. MDC's agencies in Canada include Anomaly, KBS, Bruce Mau Design and Union.
KBS has named Jennifer Hohman its new global CMO, working out of the New York office in a new role that looks to broaden the agency's presence in all the markets it works in. Hohman was previously head of global accounts at IPG Mediabrands.
Attik, an agency with offices in Los Angeles and San Francisco, will be absorbed by parent company Dentsu this summer, AgencySpy reports. The move comes after Droga5 won the business for two new model launches from Scion, Attik's longest-held client.
Media
Facebook has added increased functionality for desktop app advertising, allowing ads that promote games to use video. The move is being done to attract larger audiences to use games on desktop, but the option will be rolled out to other desktop advertising partners later this year.
Following the end of its five-year deal with ZenithOptimedia, Loblaw has selected Dentsu Aegis Network as its media agency to handle work for the grocery store, Joe Fresh and President's Choice Financial, while retaining its previous business for Shoppers Drug Mart.
Starcom MediaVest continues to shuffle its executive ranks following the departure of CEO Bruce Neve, promoting president Anne Myers to COO.
Postmedia is bringing more native advertising options across its network of properties, launching Postmedia Content Solutions. Developed with Toronto-based native advertising company Polar Media Group, the new network will put native content into the main content stream of its digital properties.
Los Angeles-based Rubicon Project has finalized its acquisition of Canadian intent marketing company Chango in a deal worth an estimated $122 million.