Making sun protection the new rule
A PSA by two Canadian charities wants sun protection to be a habit on par with wearing a seatbelt.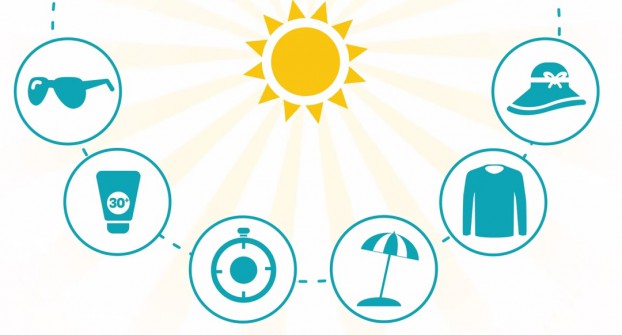 A new Canadian PSA is hoping to put sun protection on par with wearing a bike helmet or seatbelt as a family rule.

The "#newfamilyrule" spot, launching today, is a collaboration between the David Cornfield Melanoma Fund and the Douglas Wright Foundation executed by Studio M. It features kids talking about the rules in their families – everything from cleaning their rooms to brushing their teeth before bed – all while their parents watch on from behind the scenes.

But when asked what the rules are before going outside to play, the kids all draw a blank, with none of them having a family rule to wear sunscreen or otherwise protect themselves by seeking shade or wearing a hat. As part of the video, the producers flashed a shocking statistic to the onlooking parents – that one bad sunburn before age 18 doubles the chances of developing melanoma, an often-fatal form of skin cancer that is on the rise in Canada but is also largely preventable.

"The power and the reach of video and the opportunity to spread more awareness about melanoma prevention was clearly demonstrated from the success of 'Dear 16-year-old Me'," says Danielle Paterson, executive director at the DCMF, referring to a 2011 PSA from the organization. This time around, the goal was to have people consider sun protection a priority on the same level as something like wearing a seatbelt.

"We were thinking a lot about kids and how innocent they are and how, really, the only person there to protect them is the parent," adds Bryan Reid, creative director at Studio M. "It seems silly to me that parents don't think about sunscreen and sun protection on the same level as they would any other safety rule such as putting on your seatbelt or putting on your bike helmet."

Still, it's not all that surprising. Even with sunscreen sprays that have emerged in the past few years, putting it on is still considered time consuming, and many people only take that time when on vacation or at the beach. The effects of sunburn also aren't as immediate or graphic as something like a child falling off their bike or being in a car accident, notes Mike Mills, executive producer at Studio M. That's why the campaign aims to educate people about other forms of sun protection (such as wearing long sleeves and limiting exposure), as well as stressing that it should be considered important 365 days of the year.

The video will be used on social media by both melanoma charities, as well as being hosted on a new site, NewFamilyRule.com, created by Toronto boutique firm Parade Creative. The site also includes information about melanoma and sun protection, as well as tips for how to make it a family rule. Public relations for the campaign is being handled by Felicity PR.