National absorbs Sonic Boom
All of the agency's content marketing capabilities will now be handled by its parent company.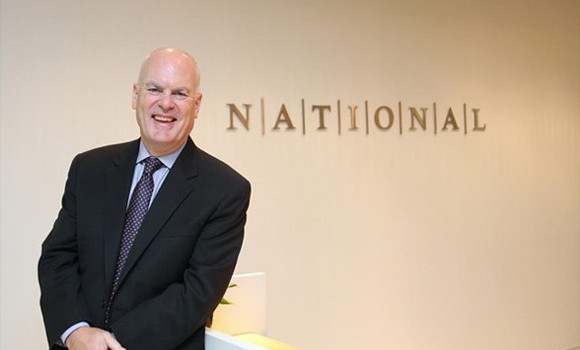 Rick Murray, managing partner and chief digital strategist at National Public Relations.

After 17 years, customer experience and digital agency Sonic Boom is no more, having been absorbed by parent company National Public Relations.

All of Sonic Boom's content marketing work will now be integrated with the larger PR offering at National, with digital builds and development being outsourced to digital shop T4G through a new strategic partnership. Sonic Boom was founded in 1998 and acquired by National in 2008.

"The Toronto-based business was really acting as a content marketing shop, which is largely what PR is today anyhow," says Rick Murray, managing partner and chief digital strategist at National. "They were and are doing some nice stuff. But it wasn't really connecting with the Montreal operation, where it was largely a design and build group and we couldn't make any money out of it."

Murray joined National as managing partner in December after spending 13 years as president of the Midwest region at Edelman's Chicago office. His chief digital strategist role at National gave him responsibility over Sonic Boom and he says one of his mandates when he joined was to revitalize National's Toronto operation.

"When I came in, I saw a group in [the Toronto office of] National that was doing, and wanting to do, a lot of the work on the content marketing side, but they were feeding a lot of that work into Sonic Boom," says Murray. "Then I also saw this design and build group we didn't make money out of. We're not going to make money at really complex builds."

Most of the larger digital development has already been migrated to T4G, though National will still handle some minor digital work, such as basic microsites.

Murray says most of the staff at Sonic Boom's offices in Toronto and Montreal has migrated to National, with the exception being some senior positions that were made redundant. Among the senior staff that have left is Jonathan Levitt, who joined Sonic Boom in June as its first CMO, who departed in December and has since landed at Media Experts as VP and head of R&D. Norm Melamed, previously the managing director of Sonic Boom, left earlier this year and is now EVP of client business at Innocean Worldwide Canada. Sylvain Perron and Richard Zeidel, former partners at Sonic Boom in Montreal, left the agency prior to Murray's hiring. There is an active lawsuit in the case of Perron and Zeidel, and neither Murray or National could comment further on their departure.

Murray says National has made 15 new hires since January and that there are also active searches on to replace Jason Partridge, VP creative director, and Ujwal Arkalgud, VP strategy, who both left Sonic Boom last month.

"They're pretty much across the board, but zeroed in on our areas of expertise," Murray says of the new hires, which have experience in the corporate finance, public affairs, health care and other regulated spaces. "In those spaces, the digital needs are totally different. For us, it's been a logical transition of strengthening those offerings at National as opposed to trying to sustain a separate business, which I think was going to be very hard for us."

By bringing the two operations together, Murray hopes it will help National stay one step ahead in the digital space, utilizing stronger analytics and bringing more creative strategy and storytelling to C-suite communications instead of just in branded consumer communications.

"The glamour and the attention goes to the creative side, but what PR has going for it is agility and the ability to work quickly," he says, noting that advertisers are utilizing more PR, and PR agencies are trying to do more content-driven advertising. "The thing that advertising has that PR is now getting into is analytics. We're going to be weaving that, as well as creative, into the magic. If we don't lose what's made us strong as a business, and we can figure out how to do what advertising does but do it faster and smarter with data, then I think we have a real play."

National operates ten offices across Canada, as well as posts in New York and London. It also runs Axon Clinical Trial Services and in 2013, it acquired London-based consultancy Madano Partnership.