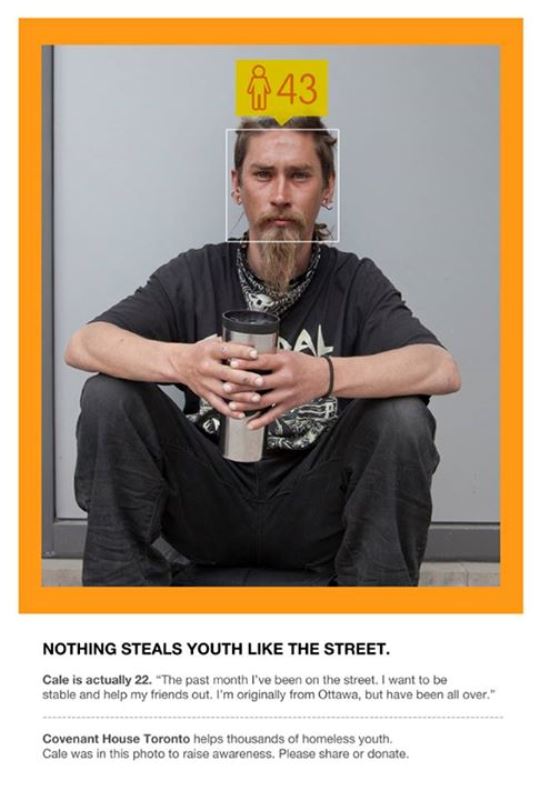 Charity Covenant House has jumped on the popularity of age estimating apps to show how living on the streets can steal a person's youth.
With pro bono help from Taxi in Toronto, the charity used How-old.net's age representation on photos of homeless youth in the city, and will be posting the results to the Covenant House Facebook page to show how significantly older young people living on the street often look.
"Late last week, everyone's social media feeds began lighting up with all these orange photographs," says Josie do Rego, Covenant House's development and communications director. "It was pretty clear that Microsoft's How-old.net was gaining traction in a short time. Our long-term partner, Taxi, saw this too. But more importantly, we saw beyond all the superficial fun and identified it as an opportunity to have a greater, more important conversation."
Do Rego adds that the new photo series is in line with previous campaigns that have tried to take an unconventional approach when tackling youth homelessness. For example, it created a campaign that used classic "Home Sweet Home" wall hanging imagery as a starting point, with the words changed to lines like "Shut up or I'll knock your teeth out" to help people understand that home is not always a safe or welcoming place for youth.
The new photos using the age estimator will be shared on social media organically and with a small Facebook buy handled in-house.