RBC thanks parents
The bank looks to better reach students in a contest that celebrates the emotional support they receive during their education.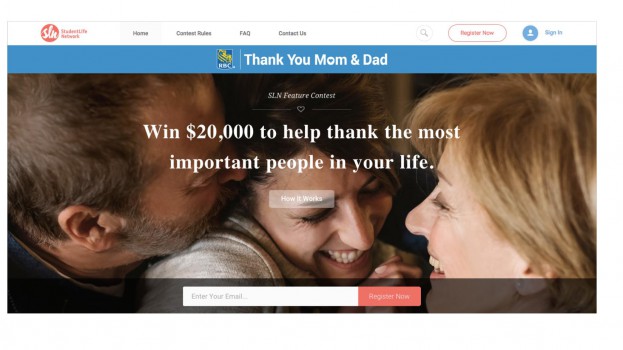 RBC hopes to speak to the long-term goals of students and their parents with its new "Thank You Mom & Dad" social contest.

For the contest, the bank has partnered with the Student Life Network, an organization that runs giveaways for cash prizes and experiences exclusively for students. By going to the Thank You Mom & Dad site, students can sign up and create a page dedicated to showing gratitude to their parents by sharing stories of how they've supported them throughout the years, pulling together photos and videos. Students have a better shot at winning the grand prize of $20,000 the more their story gets shared by friends and family through social media.

The contest is being promoted in a video that is being pushed through email, social and blog posts on the Student Life Network's platforms.

Larry Jacobs, head of marketing for personal finance products at RBC, says reaching a student audience has always been important for the bank, as establishing a relationship now can help secure their business in the future. Over the last few years, it has been working to add more social, digital and video elements to its broader campaigns to better reach that demographic

"Students are brought up digitally, so if we want to connect with them, we have to break through to them where they are," Jacobs says. "SLN has their own established network and an engagement model that can reach students on every platform they are already active on."

One of RBC's main brand platforms over the years has been "Someday," which aims to show customers ways the bank can help them achieve their life goals.

"We saw doing a contest as a tangible way to demonstrate how we can help people achieve those goals, which is something we've seen the wider family directly tied to," Jacobs says about framing the contest around parents, pointing to a survey conducted by RBC earlier this year that showed that 89% of students said their parents were providing some kind of support in their pursuit of higher education, be it emotional or financial.

By encouraging participants to share their stories, the campaign is reaching a broader audience of parents who, according to Jacobs, likely have as much of a connection to educational goals as their children do.

Jacobs says the contest will act as a lead-in to a more traditional mainstream campaign from the bank later this year.