Up to the Minute: New board at the Advertising Standards Council
Plus: Cummins acquires a social agency and a slate of new PR wins.
The marketing world never sleeps, which means there are bound to be things that fly under your radar. To make sure you're up to speed, here's some news you might have missed over the last week:
Hires, promotions and agency changes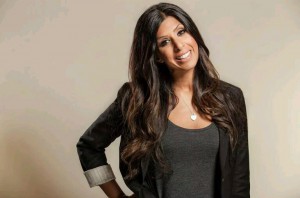 Cummins & Partners, which recently opened its Toronto office, has absorbed social media and PR agency Youzus and appointed its founder and CEO Sonya Gill (pictured, right) as partner and VP of engagement. All of Youzus' staff and clients have been brought on at the agency, and the team will lead all social and online public relations campaigns. Gill herself will also be responsible for lead generation and pitching in the digital sector.
Attitude Marketing has hired Thierry Maréchal to run Attitude Digitale, its new digital division. Maréchal comes from Snoobe, a startup he co-founded, and has worked as a user experience designer for Sun Media, Bell and Bombardier.
Toronto- and Montreal-based Energi PR has announced it has joined the Global Health PR network. Energi is the sole Canadian partner of the network of independent, health-focused PR agencies and will share expertise with agencies in 38 different countries.
Experiential agency Beyond Marketing Group has new hires in its Toronto office. Karensa Williams has been hired as a digital strategist, coming over from the media side at Touche! and previous roles at M2, Bensimon Byrne and Cossette Media. In October, the agency added Chris Lam as an account director on the Scion and Toyota business, coming over from Blackjet. Lam also previously worked at Giants & Gentlemen, JWT and Publicis Toronto.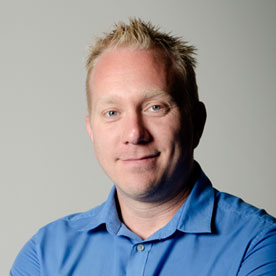 Two senior hires have landed at St. Jacobs, ON-based Quarry. Michael Palmer (pictured), a former CD at Launch, Bond Brand Loyalty and B Street, has been hired as an ECD, leading content creation, user experience and visual design across consumer and B2B communications. The hire follows the retirement of longtime CCO Jay Fournier. The agency has also hired Cosmo Mariano, former managing director of Lift in Austin, TX, as practice lead of SirusDecisions methodologies, a new role that will see him lead work done through the B2B research and measurement company.
Hill+Knowlton Strategies has new hires in Edmonton and Toronto to go along with its recent new senior director in Quebec City.  In Toronto, the PR firm has hired Andrea Jagodzinski as an art director, as well as Fiona Bang and Margaret O'Donoghue as assistant consultants. Natalie Sigalet, a former assistant director to the office of the premier and chief of staff for the ministers of municipal affairs and advanced education and technology in Alberta, has joined in Edmonton as a senior consultant.
Advertising Standards Canada has announced its board for directors for 2015-2016, with Sandy MacLeod, former vice-chair and CEO of print for Toronto Star Newspapers, taking over as chairman of the board, and treasurer Nancy Marcus, corporate VP of marketing at Kruger Products, taking over the vice-chair role. Former chair Patrick Dickinson, SVP of marketing at Hudson's Bay Company, remains on the board's executive committee. Tim Bowen (CEO of FCB Canada), Hossein Hassani (director of enterprise marketing at General Motors Canada) and Christopher Mercer (VP of brand management at Rogers) are the new additions to the board.
New business
National figure skating association Skate Canada has chosen Ariad Communications as its new strategic agency to lead the planning for the group's sponsorship and marketing activities.
Boutique PR agency A&C has been selected as the agency to handle the back-to-school campaign for children's fashion retailer Carter's OshKosh. A&C's duties on the nation campaign will include PR, digital strategy, media partnerships and experiential marketing.

Siren Group has been selected by wholesale travel agency TravelOnly to help launch an ongoing PR and marketing campaign. The campaign will include POP material produced in-house and a re-branded website. Siren won the business through a referral.
Torchia Communications has been selected to handle media relations and communications for Rabba Fine Foods. The family-owned and operated grocery chain has 33 locations throughout the GTA.
Media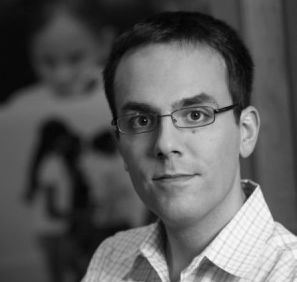 Jake Norman (pictured, right), president and CSO of Mindshare Canada, has joined Facebook as its head of agency development in Canada. Last week, the social media company confirmed Alison Leung had left Unilever to take over as vertical lead for CPG.
Rogers Media has laid off a large number of its staff at OMNI as it ends broadcast of its multi-language newscasts on the network, to be replaced by two-hour current affairs programs that begin airing next week.
Yahoo has expanded the capabilities of its native video ad unit, using an extension of its analytics and behaviour measurement tool Flurry called Flurry Personas to better target video ads for apps to consumers based on preferences for other ones they are using.