DS+P finds its new creative director
Brian Murray joins from Cundari to take over leadership of the agency's creative department.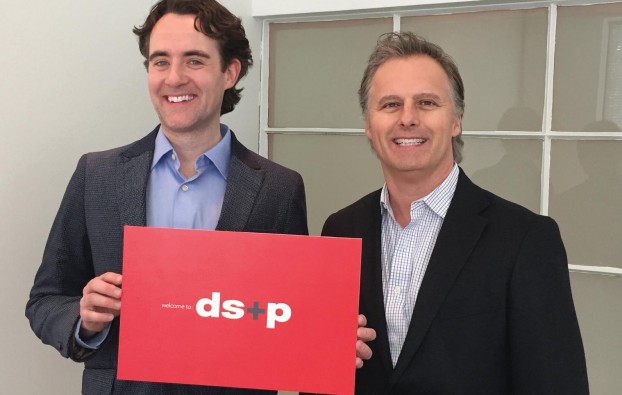 DS+P has hired Brian Murray, former group CD at Cundari, to lead day-to-day operations of the agency's creative department as its new creative director.
"Our job is to apply creative thinking to accelerate results, so we are very pleased to have such an accomplished creative leader like Brian joining the DS+P team," Doug Robinson, founding partner at the agency, said in a press release. "He brings a real passion for what he does and insights into many of the categories we are currently doing business for."
In particular, the agency points to Murray's experience in the automotive category through his work with BMW, as well as his work with a range of clients that covers the QSR, CPG, financial, telecom, alcohol and retail categories.
"The agency is first and foremost accountable to its clients and its high creative standard – and not to shareholders or some distant head office," Murray added in the release. "Doug is an industry legend yet still has unstoppable enthusiasm. I am looking forward to working alongside him and his team."
Friday was Murray's last day at Cundari and he will come on at DS+P on May 19. He began his career as a copywriter at Lowe Roche in 2004, where he stayed for two and a half years before moving to London. He worked at Draftfcb and Publicis before returning to Canada in 2010 to join Cundari. He was promoted to ACD in 2011 and group CD in 2012.
"Brian was a great contributor for us," Andrew Simon, CCO at Cundari, tells strategy. "From my standpoint, I think it's wonderful people look at Cundari as a place where great talent lies and that we bring people on to grow and mature so they can then move on to other things and continue to have a successful career. It's a compliment to see we're doing enough great work that our people get recognized and other agencies want them."
Simon says Murray's duties will be divided between members of the creative team in the interim, as they have been for other former group CD Cory Eisentraut, who left Cundari a few weeks ago for Havas. The agency will be announcing plans for the future of its creative department in the coming weeks.
The hiring at DS+P comes following the departure of partners and ECDs Todd Mackie and Denise Rossetto, who left for the ECD positions at BBDO Canada. Mackie and Rossetto's departure came roughly a month after partner Serge Rancourt left the agency to pursue other interests.