Bell's latest soccer play
Lg2 takes a flipped approach to surprising celebrity moments with the new spot.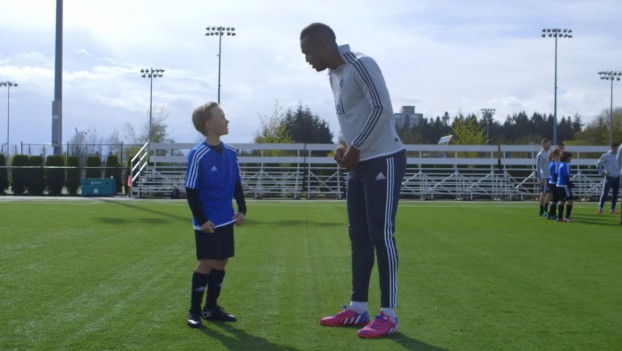 Montreal's Lg2 has flipped the idea of surprising moments with athletes on its head, with a new video promoting Bell's Show Soccer Some Love contest.

Instead of surprising a fan with an athlete encounter, the spot features the Vancouver Whitecaps FC team being "surprised" by some future soccer stars, getting some tips on their skills and even getting some autographs.

The video is running as YouTube pre-roll, with page support on Facebook. All purchased media has been geo-targeted to British Columbia only, with Media Experts on the media buy.

Bell's Show Soccer Some Love contest asks coaches, parents or representatives of a club or U-6 to U-18 team affiliated with B.C. Soccer to submit a 90-second soccer video for a chance to win money toward their club and/or team. Videos are judged on passion and creativity, as well as what the entrants say they would do with the grand prize ($20,000 toward a club, and $2,500 toward a team). The contest runs until May 22, with the winner announced June 1.

Bell has several soccer-related initiatives, including being a premier founding partner for the Vancouver Whitecaps FC when the team joined Major League Soccer in 2011, and is also a founding partner of the club's second team, WFC2. It's also a national supporter for this year's FIFA Women's World Cup, which kicks off in June and a partner with the Canadian Soccer Association.