Golf Canada's passionate drive
The organization hopes to re-engage occasional golfers by reminding them why they love the game.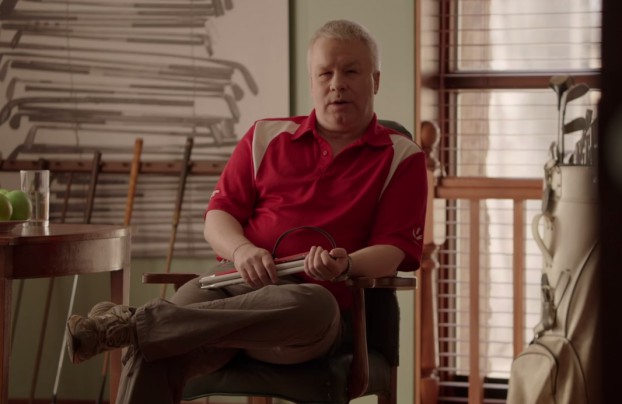 Golf Canada is tapping into the passion Canadians have for the game with a new content-driven campaign.

The "Everyone has a Story" campaign, created by Toronto's BrandFire Marketing Group, includes a new microsite, GolfCanadaGolf.ca, featuring the stories of real golfers across the country. Using the hashtag #GolfCanadaGolf, the organization hopes Canadians will share their golf stories through social media or submit their stories through the microsite.

To kick off the content for the campaign, BrandFire put out an open casting call to get real golfers to share their stories, creating long-form online videos and four 30-second spots edited for broadcast that will run on Global and TSN, Golf Canada's media partners, to drive traffic to the microsite. The different spots will roll out this summer in the lead-up to certain events. For example, one golfer's story about his grandfather introducing him to the game will run as a Father's Day push.

The golf industry is worth about $14.3 billion annually to the Canadian economy and there are roughly 5.7 million golf enthusiasts in the country with 60 million rounds played here each year, according to Golf Canada. However, the campaign is also meant to re-engage the occasional golfers who may not play as often by reminding them why they love the game, says Chris Walling, EVP and partner at BrandFire. "Everybody has their own unique reason for being drawn into the game," Walling says, so a wide-reaching campaign showcasing Canadian golfers' personal stories was key.

The need for a campaign arose about a year and a half ago, when Golf Canada and its provincial golf association partners felt there was fragmented messaging around the sport's marketing, and saw a need to create more of a brand around golf in Canada, says Gavin Roth, chief commercial officer at Golf Canada. "We just wanted to harness that passion and create a social platform to allow Canadians to celebrate the great game."

Golf Canada's partners, including the 10 provincial golf associations, National Golf Course Owners Association Canada, the PGA of Canada and PGA Tour Canada, will support the campaign through their various print, online and social channels.