Check it out: McFlurry's Canadian roots
A new spot celebrating the treat's birthday also reminds us where it was born.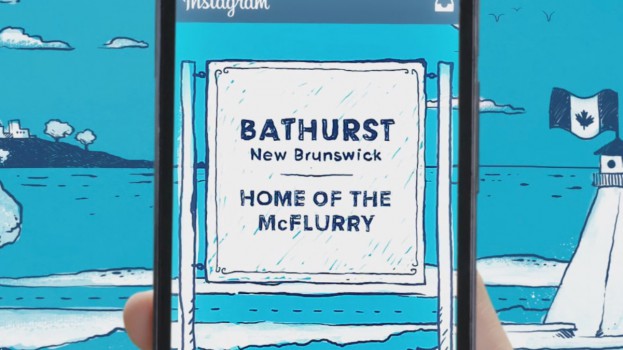 To celebrate the 20th anniversary of the McFlurry, McDonald's Canada has debuted a new spot that pays homage to the dessert's roots in New Brunswick.

The spot, created by Cossette, kicks off with an illustration of Bathurst, N.B., where a McDonald's franchisee created the McFlurry in June 1995. Along with a jingle about the ice cream treat's worldwide rise to popularity (it's now available in 99 countries), the 30-second video shows real Instagram selfies of people and their McFlurries all over the globe, along with illustrations of some of the places it's now sold. The inspiration came after a #McFlurry search on Instagram revealed more than 500,000 unsolicited McFlurry selfies.

The spot will run nationally on TV and in cinema, with OMD on the media buy.