Telus hears your screams
With "Expect More" the telco opens the lines of communication with customers and admits it can do better.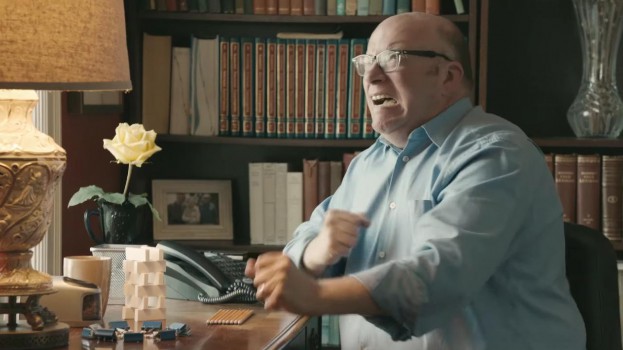 Telus knows Canadians are frustrated with the customer service experience provided by mobile carriers, itself included, and it's launched a new campaign and platform to show them what it's done so far to fix that, and how it will continue to do so.
The first phase of "Expect More" is being led by a spot dubbed "Scream," a compilation of customers venting their frustrations with customer service. Ahead of the spot's launch, Telus has been taking to social media to actively start conversations about how customers feel, be it good, bad or, as the company's VP of brand and marketing communications Anne-Marie LaBerge describes it, "downright ugly."
The&Partnership developed the campaign, with Cossette Media on media planning and buying. Edelman is leading PR andinfluencer engagement and supporting owned and social content, Response is adapting the campaign for multicultural audiences and Agency59 is targeting the campaign to small business customers. Toronto-based Behaviour will be running experiential elements, including "phone spa" kiosks in the Toronto market that allow customers to optimize their phone's performance, clean it and perform minor repairs. Cossette Communication Inc. will support the campaign with one-to-one communications through direct mail and email.
LaBerge says the idea behind the first phase is to establish that Telus has not only improved its customer service, but that it is listening and open to suggestions about what needs to be improved further. From there, the company will launch the second phase, with creative in video, print, out-of-home and social reflecting those conversations using real social posts and emails (positive or not) as well as their customer service team members.
"They are the ones that own that relationship with consumers we are focused on," LaBerge says about focusing on team members. "This is far more than just a creative platform, because it has to be an internal cultural evolution supporting this and it has to give a voice to the team members."
Since 2009, Telus has invested billions of dollars into improving customer experience, LaBerge says, and it has involved everything from changing call-centre policy to establishing "Learning Centres" in its retail locations that are staffed with experts on non-phone products like wearables. It has also given more tools and resources to its customer support team, allowing them to respond to every Facebook post and tweet they receive.
While engaging with frustrated customers on social media is not a new thing for a company to do, LaBerge says Telus is stripping away all corporate language to humanize the conversation, and doing so out in the open, instead of trying to hide the conversation in private messages and emails.
"People have relationships with people, not companies," she says. "It's a scary thing for a company to humanize its brand by bringing transparency and humility, but that conversation is going to happen anyway. It's already on our Facebook page, and it's intense."
She adds: "And we had to make it not about selling. If someone says 'we love you,' we can't respond by asking to be referred to a friend. Or if someone says they're frustrated, we can't throw a customer service score at them, because they're pissed off and we have to look at what we need to do to fix it."
The more human interaction has also involved personalized creative. For example, when a Telus rep asked a user what it would take to woo him away from his current provider, he responded by saying he wanted a commercial featuring a bear high-fiving a walrus. In less than an hour, Telus responded with the following:
Less-elaborate versions of this have been along the lines of personalized images, featuring Telus' signature baby animals.
"When we changed agencies, a lot of people asked me if the critters will still be there, and I said I didn't know, because [the marketing is] not being led by what's right for our brand expression, it'll be led by what's right on our overall communications strategy and we're seeing a lot of elasticity around that," LaBerge says. "That's important because consumers are going to decide where this conversation is going to go in the next phase. We'll talk about service, but if they want to talk about an aspect within that where we haven't been scoring high, we'll start that conversation too."
Although it is being expressed in a different way, the insight behind the campaign is similar to the new platform for Telus' no-obligation brand Koodo. While Koodo's goal of differentiating itself on customer service in an increasingly homogeneous mobile service industry applies to what Telus is doing, it's also about showing that perceived similarities to other providers might not be true.
"We've made all these investments into customer experience, but the consumer perception is still that we're the same as other providers," LaBerge says, referring to the results of surveys done among non-Telus customers. "But at the same time, we realized we needed to have a lot of self awareness and say we're not perfect, so we're showing off what those improvements are to start conversations about what will change that perception."