Rethinking risk
Rethink Breast Cancer's new documentary reveals what it means to be high risk for the disease.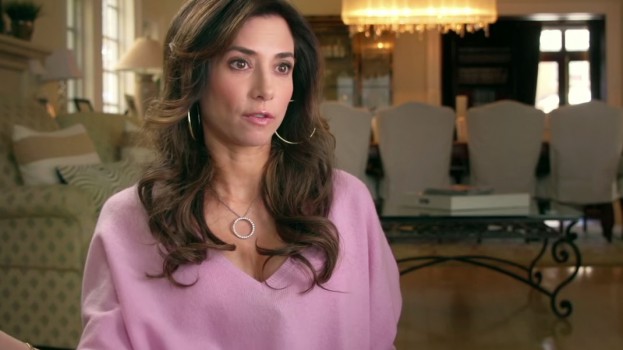 Rethink Breast Cancer has created a new short documentary as part of a joint project to educate women about what it means to be at high risk for the illness.

"High Risk: A Rethink Breast Cancer Film," directed by Jessica Edwards of Clark Stanley Productions, looks at the stories of seven women who are at high risk for breast cancer. Typically, that means having a 60% to 80% chance of developing the cancer. The idea of the film was to showcase different stories about what it means to be high risk – whether from genetic risk or another reason like previous radiation treatment – and the different choices women make to manage it. "We're really trying to show a wide range of perspectives and a wide range of options," says Alison Lawler-Dean, Rethink Breast Cancer's marketing and communications director.

The film is one part of the High Risk Breast Cancer Project, an initiative announced last year. The joint project is funded by the Canadian federal government and includes Rethink Breast Cancer, the Canadian Breast Cancer Foundation, Canadian Breast Cancer Network and Willow Breast Cancer Support Canada. Each of the partners has developed resources related to being high risk, and Rethink will be driving to that information through its own website.

It will also be holding a High Risk Forum in Toronto today where the new film will be screened and people can engage via social media with the hashtag #BChighrisk to ask questions to doctors, researchers and genetic counsellors. The charity is currently in talks with broadcasters to run the documentary, likely during Breast Cancer Awareness Month in October. It will also provide the video to conferences, health care workers and other similar organizations for their purposes and eventually, it may be available widely online.

The issue of being at high risk became more mainstream about two years ago when actress Angelina Jolie Pitt went public about carrying the BRCA1 gene and her decision to have a preventative double mastectomy and later remove her ovaries and fallopian tubes. Since then, the topic has gained some awareness, but many women still aren't aware of why and how to get genetically tested, other forms of being high risk, and the many choices that can be made to manage the risk and prevent the illness, Lawler-Dean says.

Edwards, the film's director, is part of a high risk family who carry the BRCA1 gene. "They knew that my filmmaker eyes would do this with compassion," she says of Rethink Breast Cancer. "It was important to me to give back so women have a place to go to vent, fall apart or be informed and I wanted to do that through filmmaking."

Rethink Breast Cancer, which particularly targets young women, has a history of using film and high impact visuals for its marketing and education. "We want to be on the platforms that they're already on," Lawler-Dean says. Last October, it launched a digital platform, including a series of videos called "LiveLaughLearn" produced by Edwards, featuring women who have been through cancer giving various kinds of advice. In 2011, it also created the "Your Man Reminder" app, a cheeky way to get women to check their breasts for lumps.