A funny way to talk about health
One advocacy group's humorous approach to get Canadians to support nutrition policy.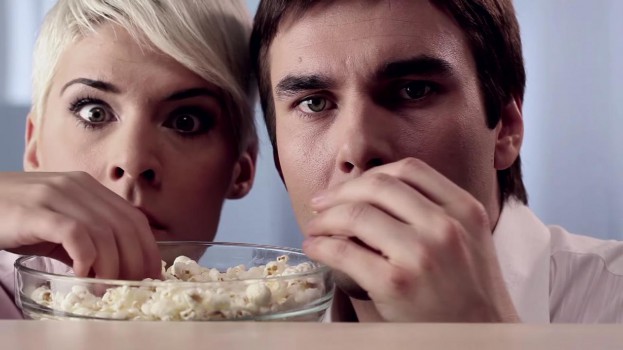 Policy and regulations can sometimes be dry topics to the general public, so one initiative is going down a more humorous route to peak the curiosity of Canadians and get them to see its call to action.
The Chair in Hypertension Prevention and Control is a joint initiative between the Heart & Stroke Foundation and the Canadian Institutes of Health Research to lead hypertension research and bring awareness to the disease among the general public. For the new "Make Nutrition a Priority" campaign, the chair himself, Dr. Norm Campbell, and his team were looking for something different from more traditional takes on the subject.
"The idea was to get people's attention, especially among audiences that traditionally haven't been engaged by food and nutrition policy," says Felicia Flowitt, communications director for the HSFC/CIHR Chair of Hypertension Prevention and Control.
In a video reminiscent of poorly-dubbed foreign films, content marketing agency Fifth Story took generic stock video footage and put in voiceovers to talk about the ways poor diets and confusing health labels on food contribute to hypertension.
In addition to earned media through social and Fifth Story's network of bloggers, the video will be pushed with a media buy online directing traffic from websites to the video. The tone of the spot will also be recreated in a radio campaign nationally.
The video ends with a call to action, driving viewers to pledge their support to a petition calling on the government to make nutrition and labelling a priority in the upcoming federal election. Fowlitt says the organization has surveys that suggests many Canadians already support the regulation of sodium in food and clearer nutrition labelling, so the hope is that this campaign will tap in to those desires and build support in other areas as well.
"We'd also like to see an adoption of a set of policies that prioritize nutrition by federal, provincial and local governments in the country," Flowitt says. "There's also an opportunity for municipalities and groups like school boards to step up to the plate, so there's lots of other stakeholders that we hope might get tuned in through the campaign."
While some non-profits and advocacy groups can sometimes struggle with standing out in a crowded market of worthwhile causes, Flowitt says the idea is not to stand apart from other health organizations, but to stand with them.
"We have a large advisory committee of leading health and scientific organizations that supports the policy we're putting forward," she says. "While we're the ones going out on the limb to raise awareness, we work in collaboration with other groups and governments on a number of serious issues."