Cossette and Lg2 pick up Carte Blanche wins
The agencies' OOH ideas for McDonald's and Nike have won the Astral competition in Vancouver and Toronto.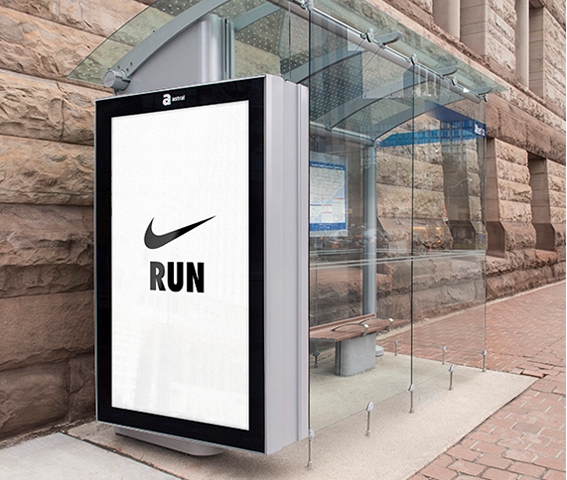 Bell Media's Astral Out of Home has announced the winners of its annual Carte Blanche for Creatives competition: Lg2 for Toronto and Cossette for Vancouver. The award celebrates the most creative and effective use of the company's OOH space, according to Lucy Collin, VP, marketing and innovation at Bell Media Sales.
Spencer Dingle and Jordan Hamer at Lg2 were recognized for their "Run" bus shelter campaign for Nike. The ad is an enclosed transit shelter, with one word – "Run" – written across it, just below a large Nike swoosh. The ad was meant to highlight the tension between transit, sitting on a bus, and an athletic company according to Dingle and Hammer, who spoke to Media in Canada in a joint interview. "We know Carte Blanche has a history of rewarding ads that are simple. So we wanted to create something that did that, and used as few words as possible."
Grace Cho and Cameron Spires won the award for Cossette Vancouver with their "Just Right" digital campaign for McDonald's. The billboards tell the outside temperature in real-time and show the right McCafé drink for it.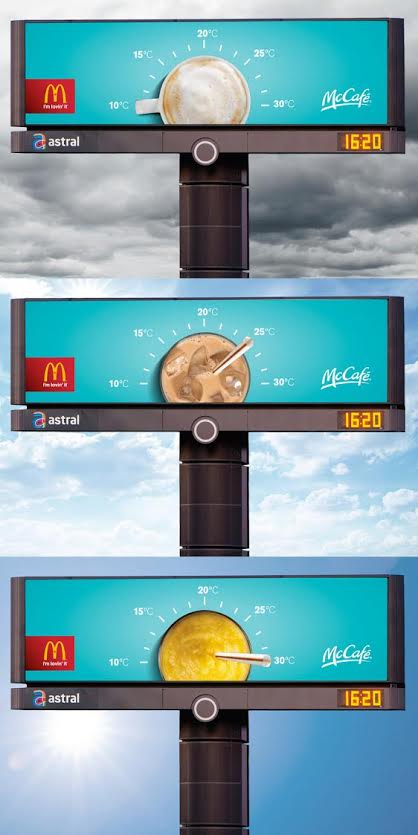 The winners will attend the Cannes Lions International Festival of Creativity, while their clients – Nike and McDonald's – will each receive $50,000 of advertising space on Astral's OOH network.

Astral received 239 entries for the competition, which launched in 2010.

From Media in Canada