AToMiC Awards: Documenting life in another's shoes
Brands are using fly-on-the-wall techniques to galvanize people to give back.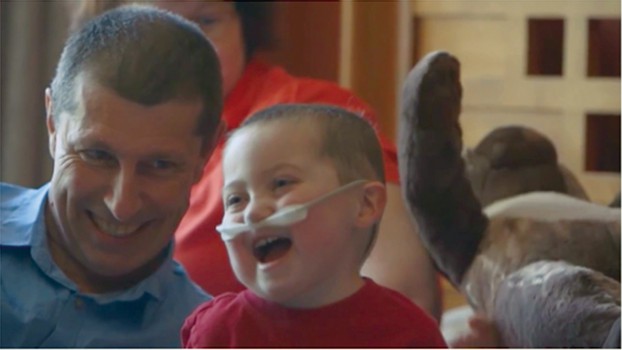 This story appears in the June 2015 issue of strategy.
With enough promotion, a cause can have all the awareness it needs. But it's getting people to truly understand the nuts and bolts of an organization that moves them to give back. Documentaries have the power to do this. They open the public's eyes to what's happening around them, and some charities have taken this fly-on-the-wall approach to storytelling to educate people on what it's like to live with a debilitating disease or illness.
Not much is left to the imagination with a name like SickKids. It's a place where sick kids get better. But does anyone really know what it's like for the roughly 100,000 children who receive treatments at the Toronto hospital each year? SickKids has become a household name in the city, but most can't comprehend what it's like to be in the shoes of its ailing patients. That's where the "Better Tomorrows" campaign comes in.
For 45 days, people got to see what was happening inside the hospital (almost in real-time). The fundraising campaign, developed by JWT, opened the doors to the hospital's various wards and showed how patients deal with their day-to-day treatments in 45 emotional 30-second videos.
One video was released each day. People got to meet patients by visiting the campaign microsite, which was designed to look much like a calendar of daily videos. The vignettes showed Taylum, a two-year-old boy born with chronic kidney failure who needs a dialysis machine to live, as well as a boy named Wahaab in the middle of a nine-hour surgery to remove his colon cancer.
Not only were the videos released online, but they also appeared on TV, thanks to donated media from more than 20 different companies. Even the campaign theme song "Fix You" was donated by Coldplay. The campaign, which carried the message "Help make tomorrow as good as your today," achieved 88 million impressions (a record for the organization). And while a picture may be worth a thousand words, the 45 moving visuals produced over the two months ended up being worth $37 million in donations. That's more than SickKids has ever raised in a single month, exceeding the previous year by $8 million.
The SickKids campaign educated outsiders by letting them into the lives of children combating crippling afflictions. But, there are other victims of illness and disease. Moms and dads are rendered helpless as they watch their sick brood from the sidelines, sometimes far away from the hospitals where they're being treated.
Many Canadians aren't aware that Ronald McDonald House Charities (RMHC) helps reunite families, providing a place to stay while their child receives treatment. People know its name, but when it comes to what RMHC actually does, they're in the dark. So, taking a similar approach as SickKids, the charity created a short film to educate the public on its role in the community.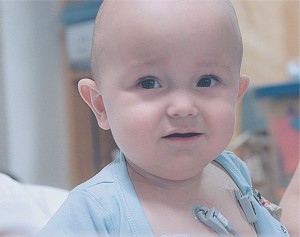 First, the charity and its agency Cossette found a family living in a Ronald McDonald House in Edmonton. Marc and Angela Grimard are the parents of Joel, a young boy with a congenital heart condition, and are separated for long periods of time as the father lives and works in Saskatoon. So, RMHC turned to airline partner WestJet to help surprise Marc with a trip to Edmonton to visit his son. Not only was the flight paid for, but one WestJet employee also went through days of training so that he could take over Marc's job for the five days he was away.
The "Father's Day Surprise" was captured on film and shared online. The charity and airline made a promise that, for every 100,000 views the video received, another family would be reunited. The brands promised to do this five times until it reached 500,000 views (which it did), and then extended this by reuniting an additional nine families. To date, the video has seen more than one million views. To add to this, 186 news stories helped generate roughly 72 million more impressions for the organization.
These types of personal stories connect people to a cause, which is why CIBC took a similar approach with the "In Her Shoes" campaign for its annual Run for the Cure fundraising event.
People tend to give back to causes when they feel personally touched by them. This led the brand to reach out to an actual breast cancer survivor and tell her story.
The brand attached a special body-mounted camera to the woman so the footage could show a first-person perspective of what it's like to battle breast cancer. The patient's journey, from being diagnosed with cancer, to telling her family, to treatments and eventually surgery, was cut into a two-minute video and placed online as well as on the W Network.
The piece (created by Cundari) tracked more than one million views, as well as increased awareness and attendance for the run, which had been impacted by a growing number of charity events. In the end, Run for the Cure had more than 125,000 participants and raised $25 million for the cause.
Cannes pick
SickKids "Better Tomorrows"
"It's an ambitious production that I can only assume took a significant emotional toll on all involved. But the silver lining is the blood, sweat and tears that people put into this project definitely shows in the film and stories told. It may have a shot in Film, but I think it's better poised for a Lion in Cyber's online content categories."
- Patrick Scissons, CCO at Grey
The hardware
The Hospital for Sick Children "Better Tomorrows" JWT Grand Prix – Cause, Gold AToMiC CSR, Gold AToMiC Idea, Gold AToMiC ROI, Gold Broadcast Engagement, Bronze Transmedia // CIBC "In Her Shoes" Cundari Silver Broadcast Engagement // Ronald McDonald House Charities and WestJet "Father's Day Surprise" Cossette Bronze AToMiC Collaboration