Burger King fosters love for chicken fries
The QSR turns to social to promote its new product launch and return its focus to millennials.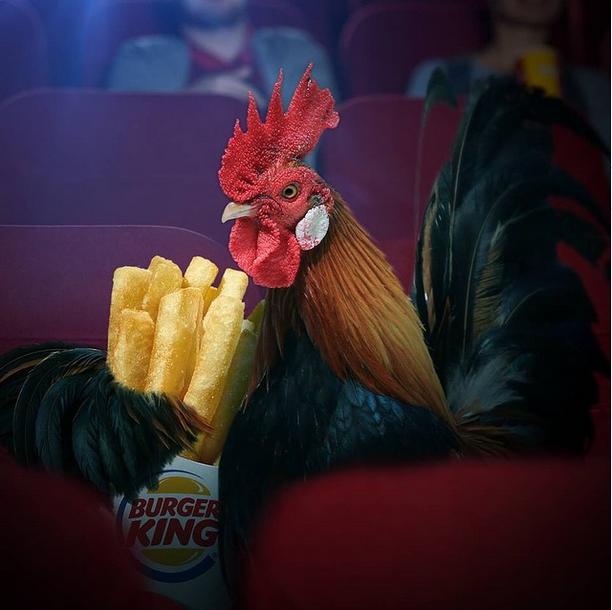 Looking to launch a product whose original kick-off was driven by social media buzz, Burger King turned to that medium to reach the millennials who were clamouring for its chicken fries.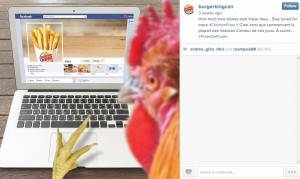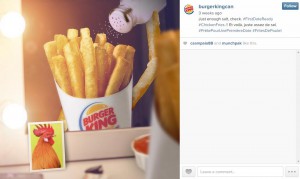 Burger King first launched chicken fries in the U.S. last year and recently brought them back in response to heavy demand on social media. Tracy Chin-Sam, national marketing director for Burger King Canada, says that demand trickled over into Canada.
In the weeks ahead of the Canadian launch of the product last Tuesday, the company used Facebook, as well as its recently launched Instagram and Twitter profiles, to post a series of photos chronicling the courtship between a rooster and a package of Burger King fries, a union that (presumably) resulted in the new product being created.
Sid Lee handled creative on the campaign, with Starcom MediaVest on media buying. Chin-Sam says the tongue-in-cheek tone of the images is something that has resonated with Burger King's millennial target in the past and fits with the playful packaging the product comes in. That tone will be replicated in television spots for the campaign, which are currently being planned, and she adds that chicken fries will be a large portion of Burger King's marketing through the summer.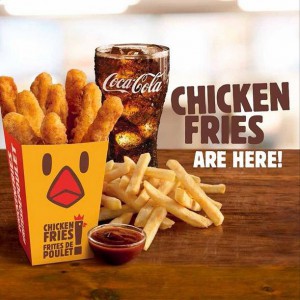 While TV spots are coming, Chin-Sam says the campaign is driven by social and is taking the learnings and feedback from the launch campaign to help guide how it will use social media in the future. She says the restaurant is hoping to make social a bigger part of its campaigns and is looking to target millennials, a demographic the QSR has drifted away from in recent years.

"We were trying to be everything for everyone," Chin-Sam says. "We've seen that our products have done better with a younger age group than with moms with kids or other groups we were trying to include. We're going to be focusing a lot on millennials a bit more directly, and social is the best platform on which to do that."