Leo Burnett picks up Black Pencil
Check out all the other Canadian work awarded honours from D&AD this year.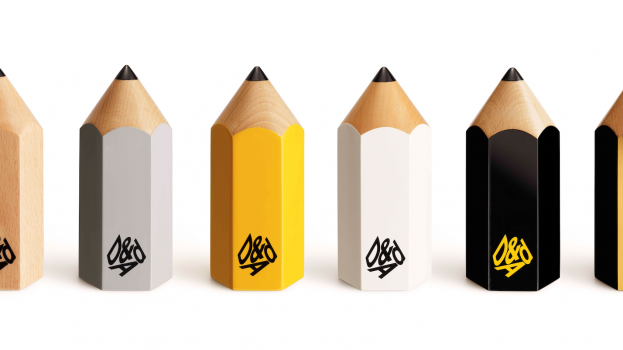 Procter and Gamble and Leo Burnett's #LikeAGirl campaign was among the Canadian work to stand out at this year's D&AD Professional Awards Ceremony, where Canada picked up 22 awards.
The campaign picked up eight Pencils, including a Black Pencil in the White Pencil "Creativity for Good" category for work with a brand. The campaign also picked up Yellow Pencils in earned media and direct response/digital; Graphite Pencils for direct response/film advertising, branded film content and entertainment – online and writing for film advertising; and Wood Pencils for use of social media and TV commercials.
JWT's Better Tomorrows campaign for SickKids also picked up a Wood Pencil in the White Pencil category for work with a non-profit as well as a Graphite Pencil in the integrated category.
Wood and Graphite Pencils were added this year to replace the Nominations and In Book categories.
Overall, D&AD awarded 847 Pencils this year. The other Canadian winners this year included:
Boot, Teapot, Bottle (123W for 7-Eleven) – Direct Response/Press & Poster (Wood Pencil)
Inspiration Boxes (Leo Burnett Canada Toronto for Ikea) – Direct Response/Ambient (Wood Pencil)
Instant Tent (Y&R Toronto for Coleman Canada) – Poster Advertising Campaigns (Wood Pencil)
Kettle (Grey Group Canada for Salvation Army) – Animation for Film Advertising (Wood Pencil)
Kings & Queens of the Court (Leo Burnett Canada Toronto for TSN/Bell Media) – Art Direction for Poster Advertising, Wayfinding & Environmental Graphics (both Wood Pencils)
McMuffin Sunrise (Cossette West for McDonald's) – Poster Advertising/Enhanced Posters (Wood Pencil)
Poodle (Grey Group Canada for Moms Demand Action for Gun Sense in America) – Tactical Radio Advertising (Wood Pencil)
Silly Silly/Smell Details/Patterns and Habits (Blue Hive Toronto for Ford) – Writing for Direct (Radio) (Wood Pencil)
Sonos (Bruce Mau Design for Sonos) – Branding Schemes/Large Organization (Wood Pencil)
What's There – Team (BBDO Toronto for the Canadian Paralympic Committee) – Editing for Film Advertising (Wood Pencil), Sound Design for Film Advertising (Graphite Pencil)