Crispy Minis' big moment
Why the snack brand is finally getting some marketing support and touting its gluten-free status.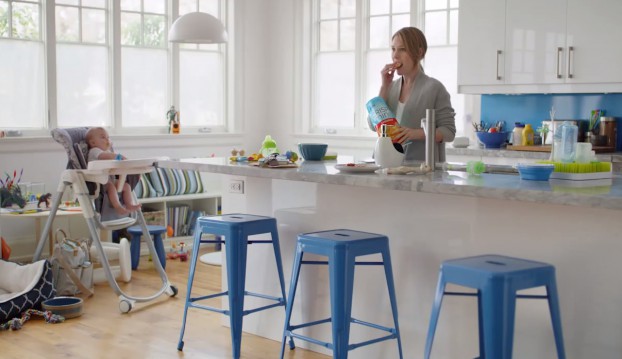 After five years without marketing support for the brand, Crispy Minis are getting some attention from Quaker Canada. The puffed rice cake snack has received a new look and a marketing campaign touting its gluten-free status, as competition in that market heats up.

The updated packaging features a new logo and gives more space to the image of the food itself, helping to drive appetite and make the flavours easier to shop in aisle. "We really wanted to just modernize the brand a little bit," says Louanne Wallace, marketing manager at Quaker Canada.

Many of the products in the Crispy Minis portfolio were already gluten-free, but the brand recently went through the Gluten-Free Certification Program to have its 10 flavours labelled more prominently as such. It has also received PR endorsement from the Canadian Celiac Association for Celiac Awareness Month.

Last month, the brand launched a TV spot featuring a busy mom getting a chance to take a "Mini Moment" and enjoy the snack. Targeted at busy women in particular, but also meant to drive mass awareness, the ad calls attention to Crispy Minis as a gluten-free  choice. The brand will also have print ads and advertorials running in English and French in magazines through summer.

In-store POS materials, which will run through the year, also call attention to the brand's gluten-free certification. Praxis is also running a PR campaign focused on health and lifestyle bloggers and influencers, and social and digital elements of the "Mini Moment" campaign will come later this summer.

DDB Canada Vancouver led creative and digital for the campaign, with some of the digital programming supported in-house by Quaker Canada. OMD handled media buying, with Mark IV on in-store marketing.

North America is the world's largest gluten-free market, Wallace notes. Inquiries about gluten-free status were among the top five for the company's customer response centre, and number one for Crispy Minis, so the new campaign is a reflection of listening to what consumers were already asking about, she says.

Innovation among similar snack products has led to more competition for Crispy Minis, she notes. In addition, most people don't go into a store looking for a particular snack. Instead, they often wander the aisles, making the brand's revamped packaging an important step. While it wasn't necessarily seeing declining sales, the brand is a big one for people seeking snacks perceived as better for them, so it was time to give it some marketing support.