Princess Margaret tells you why
The cancer-focused organization puts the spotlight on its researchers for its new campaign.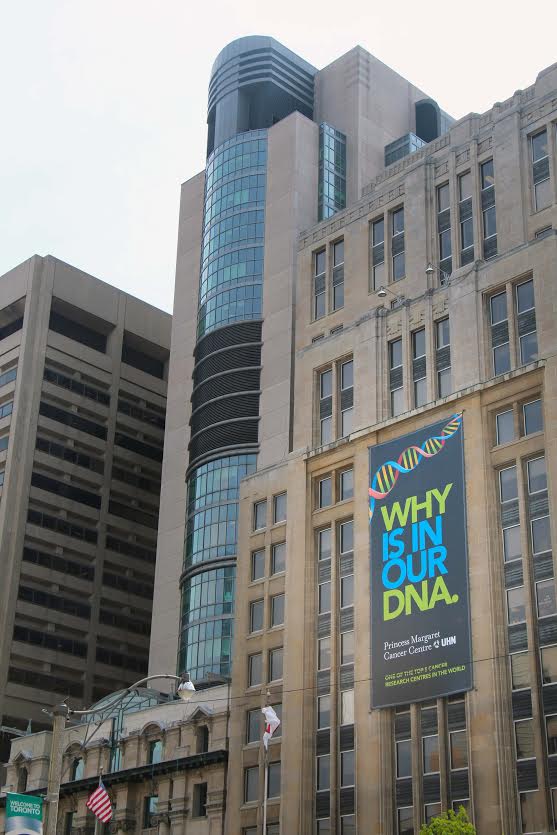 The Princess Margaret Cancer Foundation wants to tell you its story of why.

In its new spring awareness building campaign, the Toronto-based organization is focused on why it's one of the top cancer research facilities in the world and why its researchers do what they do. The "Why is in Our DNA" campaign is the latest creative campaign tied to its Billion Dollar Challenge in support of Personalized Cancer Medicine at the Princess Margaret Cancer Centre. That initiative is centred on using genetic testing of tumour types for better, more effective cancer treatment.

The campaign also includes a social media push, called #WhoisYourWhy, asking people to share their personal cancer-related stories and engage donors, all showcased on a microsite. "We know people do this naturally," says Chrisine Lasky, Princess Margaret's vice president of strategic initiatives. She notes that participants in the organization's run and biking fundraisers willingly share their personal stories at those events and now, the campaign aims to take that engagement to a broader level through social media.

Led by Naked Creative, the campaign includes out of home, print and digital placements. A series of online videos and television PSAs showcase Princess Margaret's researchers discussing why they entered cancer research and who their "why" is (in other words, who inspires them).

The "Why" campaign comes from many people often asking why the foundation is one of the top five cancer research centres in the world. "The' why' question is really at the heart of what our research organization is all about," Lasky says. That's why much of the awareness campaign focuses on the organization's cancer researchers, who are after answers about things like why some cancer drugs are effective for some patients but not others, and why cancer returns in some patients.

The foundation is currently working with Connected Multimedia Corp. on blogger engagement and social media amplification. Along with some direct buying, the foundation worked with Collective on the media buy.