Optimum ramps up its digital play
Shoppers Drug Mart boosts its iconic loyalty program with a new app, website and enhanced personalization push.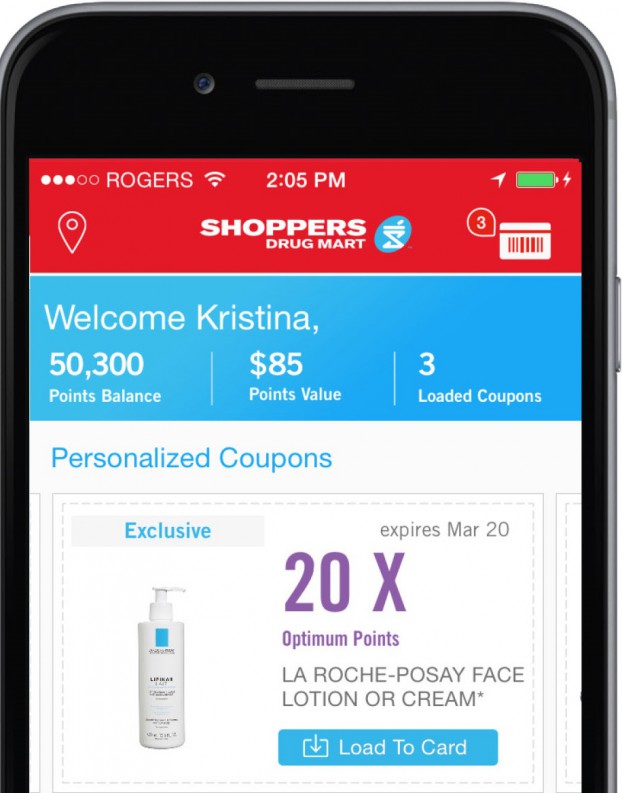 As it marks its 15th anniversary, one of the country's top loyalty programs has taken a measured step to embrace the digital era, and get more personalized.
Today, Shoppers Drug Mart announced the rollout of a new app, website and digital integration with a personalized offer program under its Optimum loyalty platform in an effort to ramp up its one-to-one engagement.
Optimum members can now digitally load tailored offers to their loyalty cards by simply clicking a button, so when their card is scanned at checkout, the promotion is applied. Or they can load it to the digital version via the new app, to be scanned at checkout.
Research supported this step where consumers must click the button to put the offer on their card (rather than the retailer automatically doing it),  says David Harrington, VP business analytics and Optimum, as it's about engaging them in the process – understanding the value being offered and actively making choices around accepting the promotion and coming to store.
Prior to this latest iteration, consumers were asked to print out these offers in order to redeem them as part of a pilot program, which has been about two years in the making. Harrington says the program stemmed from the need to be relevant to more of its Optimum members, as not everyone participated in its mass events around bonus points and redemption (although they do have a loyal following).
So the retailer decided to do something above and beyond these events and ramp up the personalization. It kicked off a program in Ontario, whereby consumers received offers completely based on their shopping behaviour via email and direct mail. Harrington says after a few months, they "were blown away," as these customers, compared with a control group, came into the store more often and purchased more.
The program was eventually rolled out nationwide, he says, and saw strong results, with the only negative feedback relating to the requirement to print out offers sent via email to redeem them in store. Harrington himself admits to being among a small cohort who still has a printer at home, but acknowledges this is not the reality for everyone today.
"We knew to make this accessible to as many of our customers as possible, we needed a digital solution," he says.
The retailer started to develop the ability to incorporate the offers digitally. This tech piece had the longest lead time, Harrington explains, as infrastructure at the head office and individual stores needed to be built out.
Despite the digital revamp, Shoppers doesn't plan to scale down its direct mail vertical, as Harrington notes some customers prefer it (based on their response to it). He says the retailer must cater to communication preferences, but if they notice a member is more receptive to digital offers, can make changes on an individual level.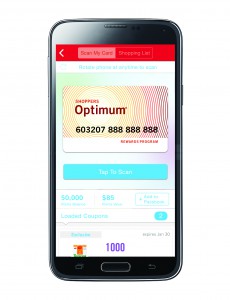 This personalization and ease of use are also key hallmarks of the new app and site. The retailer's old app only enabled users to access general offers, flyers, locate a store and refill prescriptions, but the latest iteration is more personalized, says Harrington. The app (and when users log into the new site, MyOptimum.ca) recognizes consumers, providing customized pieces such as their points balance and relevant offers.

"When you open your app, we want customers to see that we know who you are and we're going to make things easy for you," he says.

The latest changes will see support over the next few weeks via TV, paid digital and social, while receiving promotion via the retailer's owned channels (in store, digital, email and direct mail), with the possibility of other touchpoints as well.

Harrington says the goal behind the latest initiative is more about engaging existing customers (Optimum has 10 million members), rather than seeking out new ones.

"Every year acquisition is an important metric for us," he says, "but in terms of where we've seen the upside is having customers consolidate their spend with Shoppers Drug Mart, and we think the relevancy (and the power of Optimum is our ability to really know our customers) is going to be what allows us to successfully encourage customers to shop more with us."

Looking ahead, Harrington says the current iteration lays the foundation for what's to come, with personalization and one-to-one communication playing an important role in the future.