Up to the Minute: Bob's new digital leader
Plus: MediaCom's new CEO, Co-Op helps a bakery expansion, and more news you might have missed this week.
The marketing world never sleeps, which means there are bound to be things that fly under your radar. To make sure you're up to speed, here's some news you might have missed over the last week:
Hires, promotions and agency changes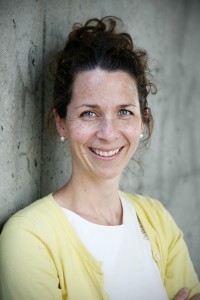 Quebec's Attitude Marketing has hired Annie Stämpfli (pictured, right) as senior account director. Stämpfli, who has spent almost 12 years as an account director at shopper marketing-focused agency SVM, will be leading all shopper marketing-related activities at Attitude, as well as all marketing operations for its work with the Dairy Farmers of Canada.
Bob's Your Uncle has hired Jeff Mann as digital director, leading the agency's digital operations. Mann joins from the e-commerce world, where he was the CEO of RenderLife, the country's first online shop for stock 3D models for use in TV and video production. Prior to that he spent six years as creative director at Method Creative Studios and one year as art director at FCB.
Montreal digital agency Index Web Marketing has hired François LaPalme as VP of marketing strategy. LaPalme joins from ShooGa, where he was VP of marketing and sales.
Citoyen Optimum, part of Cossette's Citizen Relations, has hired Patrick Marineau as an account manager in Montreal. Marineau joins from the client side, having held communications positions with Hockey Quebec and Yellow Pages Group.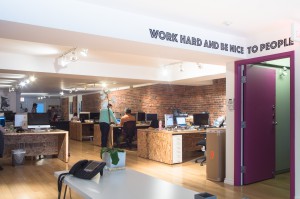 Digital and interactive production house Thinkingbox has opened a new, 10,000 sq. ft. office space in Vancouver as it looks to add 10 new creative, development and production hires. The new office will serve as the agency's headquarters, in addition to offices in Toronto and Los Angeles.
New business
ChizComm, an agency with a history of working with toy companies and other kid-focused brands, has been named agency of record for Imperial Toy. The agency will lead all public relations and marketing communications across North America for the company's new and existing products, which include Super Miracle Bubble and Power Poppers.
Co-Op Advertising has been named agency of record for Bake Code following a competitive pitch. The agency will handle all marketing communications for the Taiwanese bakery chain as it prepares its expansion into Canada, and its first assignment will be a campaign supporting the September opening of a 2,000 sq. ft. flagship location in Toronto.
Extreme watersports company Flyboard Extreme, which manufactures boards that use water jets to propel riders below and above the water, has named Karyzma its PR agency of record.
Around the globe
The FIFA corruption scandal that saw seven officials arrested earlier this week has led major brands to reconsider their involvement with one of the biggest sporting events in the world. Coca-Cola and Visa were among the loudest in condemning the organization, something the former says it has expressed in the past and with the latter saying it will reassess its World Cup sponsorship if FIFA doesn't rebuild its ethical practices. Here in Canada, Scotiabank says as more detail become available, it will review its involvement as a major sponsor of CONCACAF (an organization that acts as a feeder to FIFA and organizes events in North America and whose president was among those arrested).
Media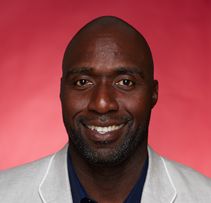 MediaCom Canada has promoted Kevin Johnson (pictured, right) to CEO, taking over for the departing Jamie Edwards, who is returning to his native U.K. Johnson joined the company last year as chief client officer.
U.S. real-time advertising and audience measurement agency Quantcast announced an expansion into Canada with a Toronto office.
Bell, which recently was part of a joint acquisition of the Toronto Argonauts, extended its deal to broadcast the CFL on TSN and RDS to 2021.