World Literacy Canada's open book
New spots from Grey depict what reading and writing can really achieve.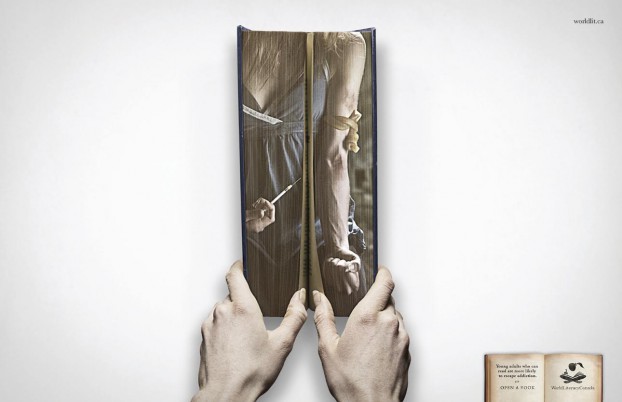 Cracking open a book can do more than you think.

That's the message Grey Canada wanted to deliver for the 60th anniversary of World Literacy Canada, launching a series of 15-second video spots aimed at showing the impact that reading and writing can have.

The spots each show an intense, distressing moment – including drug use, domestic violence and child labour – being stopped by literally opening the pages of a book.

"I think it's very powerful," says Jasmine Gill, executive director of World Literacy Canada. The ads stand out because, while they're stark and depict difficult situations, they also show the uplifting effect that literacy has, she says.

"In a developed country, you sometimes don't realize that a lack of literacy skills can have a detrimental social, economic and even life threatening impact on a person – or an entire country for that matter," adds Patrick Scissons, chief creative officer at Grey. "We wanted to raise the profile of the importance of literacy beyond just being able to read a book, menu or road sign."

The spots will be running on the World Literacy Canada website and on social media, and will also be promoted by the organization's corporate partners. It is currently looking at running print placements as well.

The campaign was created with the help of several production partners including Sugino Studio, Topix and Eggplant Collective.