Rub A535′s boomer play
The Canadian brand's latest campaign puts the focus back on its core demographic.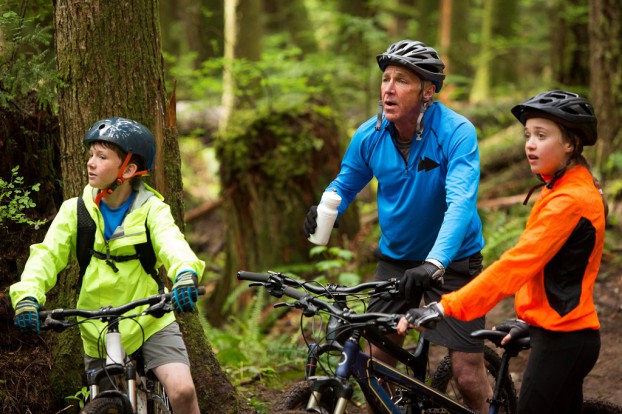 Canadian brand RubA535 is making a play for an older demographic, with a new campaign focused on talking to baby boomers.
After doing research with moderated panels, along with quantitative research, over the past year, it became clear the brand needed to focus on a new target – the ones actually using it.
About two thirds of the portfolio's sales are to those over 55, but its marketing really wasn't speaking to that demographic, says Rena Nickerson, director of marketing at Church & Dwight Canada, Rub A535′s parent company. "We took a hard look at what the opportunity was and realized that we weren't really focused on the right [area]," she says.
Previous ads included a Mission Impossible-style spot with a young woman and were focused across age groups and families, depicting younger people who may be experiencing pain from lifting or exercise.
With the help of KBS, the brand is launching a new national campaign this week called "Live Your Life, Treat Your Pain," which will run through the year. "The idea is do what you want to do, go have your fun, and if you overdo it a little bit, Rub's got your back," Nickerson says.
A TV spot, shot on location in Squamish, B.C., depicts an grandfather keeping up with what his grandkids want to do on the bike trails, but with a little help from Rub A535.
For the commercial, the brand made a point to have its casting reflect real boomer Canadians, not the wrinkle-free faces with white hair often seen in other ads, Nickerson says. Much of the advertising in other categories targeted toward boomers can be either scary, unrealistically airbrushed or just too jokey, which feels like it's infantilizing the demographic, she says, which is what Rub A535 wanted to avoid.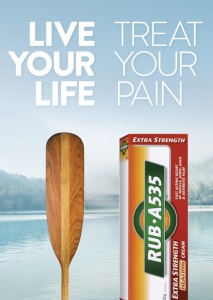 "Our aim here is for this to feel insightful and real and a little understated, and I think that'll help it stand out actually," adds Matt Hassell, CCO of KBS Toronto.

The Rub A35 brand, which has 22 SKUs within the portfolio, began in 1919 and has been manufactured in Montreal ever since, so it was important to also showcase an activity that felt very Canadian (mountain biking), Nickerson adds.

Other elements of the campaign include in-store materials and print ads from KBS. Maxus took on the media buy, and PR support comes from Veritas.