Telus gets satisfaction
The telco player and its value brand, Koodo, are both focusing on customer satisfaction, but in different ways.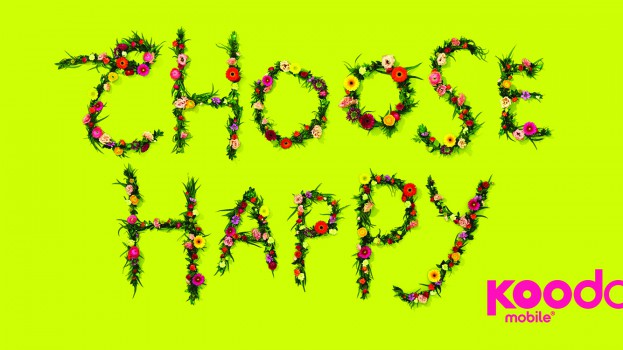 This story appears in the June 2015 issue of strategy.

Telus and its value brand Koodo are both looking to customer satisfaction to stand out in a homogenous market, albeit with different tactics.

Lise Doucet, director of marketing at Koodo Mobile, says differentiation is hard in the telco industry, which has similar services, device and price offerings. Anne-Marie LaBerge, VP of brand and marketing communications at Telus, adds surveys show quality of service is seen as the same across the board too, something she says is not true for Telus, which has invested billions into it since 2009.

By most available measures, both brands have performed well in customer service. From August 2014 to February 2015, the CCTS received 243 complaints about Telus (or 4.4% of the total received, down 46% from the prior year), while Koodo had 76, the least for a national mobile carrier.

Koodo's new platform celebrates its place at the top. "Choose Happy" features colourful posters and trippy, energetic animated spots that mark the joy in things like goofy internet videos or a perfect parallel park.

"It's about making Koodo synonymous with values," says Paul Little, ECD at Camp Jefferson, the agency that worked on the campaign. "We're creating a lot of messages, about prices or new services, so we're establishing that feeling now so happiness is built into everything we do."

Telus, meanwhile, is looking at the less-happy moments. "Expect More," led by agency The&Partnership, launched with a spot showing people yelling in anger as they deal with mobile customer service – Telus included.

LaBerge says the idea is to be self-aware and admit the brand isn't perfect. Some of the creative seems to boast about its satisfaction numbers, but it's done while focusing on those that aren't satisfied. Telus has also boosted its social media resources, responding to every comment it receives in a way that strips away the corporate talk. In some cases, it has even responded with personalized creative to show it is really listening.